Insights from Our Experts
Go.1.11.1: What's new for your business?
The thought of developing a simple and flexible programming language that works well in the modern computing world resulted in the formation of Go or Golang. Nowadays, the typical programming languages such as C or C++ can be time-consuming and prove less productive.
That's where Go takes computations from minutes to seconds! 
The tech giant Google's Go was announced in November 2009. Its first version, Go 1.0, was released in March 2012. Since then, there have been major as well minor releases happening every three times a year. 
The latest major release, Go 1.11, was introduced on 24 August 2018. Now, the latest minor version, Go 1.11.1, is creating a buzz in the technology domain.
So, let's understand what Go 1.11 offers and the revisions brought to it with the Go latest release.
 
Introducing Go 1.11
The shortcomings of traditional programming languages acted as the inspiration for Golang. While concurrency was confused with parallelism, a single threaded environment served as the norm of these early languages. 
Golang was introduced with concurrency as the primary objective. Go uses goroutines instead of threads to perform multiple tasks simultaneously. Increased performance and productivity are the add-on benefits with such an efficient, modern programming language. 
If you want to check out the major business advantages offered by Golang, here goes our blog on Top 5 Reasons Why You Should Use Golang. 
When Go 1.11 was introduced, it came up with some interesting features. Modules and WebAssembly support were the highlights in Go 1.11 release. These two features have stood out largely for its large-scale benefits. Both of these were introduced on an experimental note and have picked up momentum since then. 
The toolchain improvements and compiler upgrades are appealing in Go 1.11. As many of the developers feel, I also feel that the simplicity of Go (be it any version) is its main attraction. 
 
The Improvised Go 1.11.1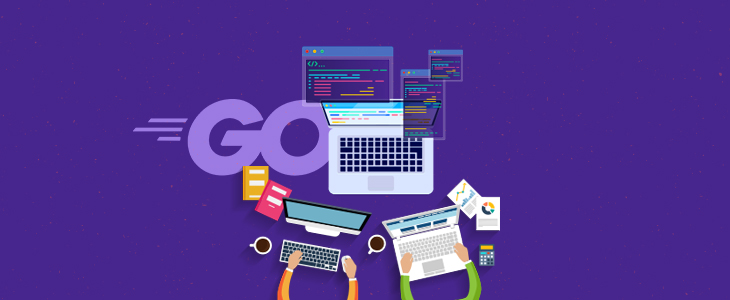 It is often seen that the major Go releases need some time to find its way. And minor releases help to overcome the shortcomings and make it more flexible. 
However, the maintenance and support offered by Google for Golang are tremendous. This is one of the main reasons why we prefer Golang over other languages while developing top-notch applications for our customers. 
The critical fixes related to stability and security are published in the minor releases. On a similar note, Go 1.11.1 was released on 01 October 2018 with minor revisions. The fixes related to the compiler, documentation, go command, runtime, and the crypto/x509, encoding/json, go/types, net, net/http, and reflect packages are accomplished in this minor release. 
You can find all the details regarding the latest releases in their Go change log. 
So, what does this mean for your business? Well, here is the good news. 
First of all, if you are using Golang for your applications, then applauds for the impressive decision. Secondly, the consistent support from the Golang community ensures that your apps are never out of the game. The chance of sojourning in the league with an outdated technology is definitely not happening. 
As impressive as it sounds, Golang unquestionably has the know-how to enhance the productivity of teams working on it. The pool of Golang developers may be small but it's much easier to filter out the ideal resources for your project development in this case. They definitely realize the potential of Golang and hence, have invested their time building Golang skills. 

Conclusion: It's getting better day by day
Golang brings something new and better every time. When you get your enterprise and business apps running on Golang, you are guaranteed a lifetime support by the team. 
Go 1.12 is planned for mid-November 2018 and its maintenance will begin by February 2019. As a Golang development company, we keenly look forward to these updates. Go always maintains its compatibility with its releases. 
Are you looking for Golang development services? Let's get started.