Insights from Our Experts
Actions on Google: The Voice-triggered Business Opportunity
"I am not sure I know that."
Does your Google Assistant say this often? Well, not anymore. 
Actions on Google extends the functionality of Google Assistant with its all-new set of 'Actions'. These actions enable users to perform day-to-day tasks through a voice interface. Basically, it is of two types: Direct and Conversational Actions. 
Asking a question and receiving its answer is a Direct Action. Turning off the music is also a Direct Action. And likewise, there are many one-time actions performed via Google Assistant. 
Conversational Actions are performed with the help of a tool named Dialogflow. Here, back and forth conversations happen between the user and Google Assistant. You also can add your own Actions to customize the experience. Although, you will need a developer's help to do it. 
If you are thinking 'Why should I invest in Google Assistant and Actions on Google?', then this blog answers all your questions. 

Your Business Scope with Actions on Google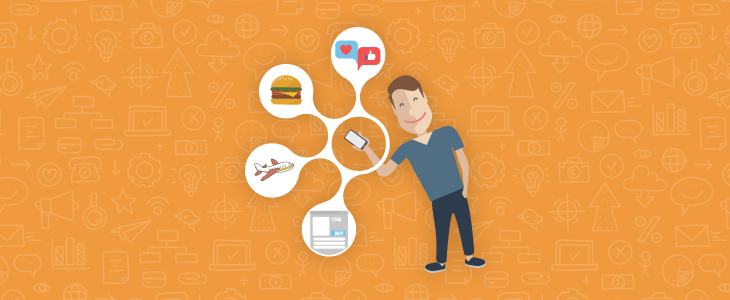 The business opportunities with Google Assistant and Actions on Google are abundant. The type of industry your business serves doesn't matter, as long as you are ready to transform the voice-based assistance world. 
From ordering food to booking a flight and handling complex enterprise tasks, Actions on Google can be executed in any type of industry. While exploring the opportunities with Actions on Google, you don't have to worry about its availability. Because Google Assistant is available in 80 countries and supports 30 languages. Looking for ways to impress your customer with the most delightful experience? Then, you have it with Actions on Google.
However, it's easier said than done. But we are talking about some real-life examples here.
Aiva is the world's first voice-based patient care assistant. As hospitals are always one of the last places that people wish to visit and are often chaotic, they decided to change the scenario with a virtual assistant. Aiva offers hands-free communication to patients for a happy experience. 
By understanding the patients' requests, Aiva routes it to the appropriate caregiver. Instant responses are given to the patients through the application. The smart speakers placed in the hospitals improve response rate and satisfaction for patients. Furthermore, this type of system improves the productivity of staff members and results in the betterment of healthcare offerings. 
Ivy, created by Go Moment, is an automated AI-powered travel chatbot. Powered by IBM Watson, Ivy is intended for better guest engagement at hotels. 
From welcoming guests to delivering instant service and measuring guest satisfaction, Ivy ensures that the hotels stay on top of the game at all times. It is built with the capability to answer common questions and concerns. 
The guest feedbacks are monitored real-time by Ivy. When a guest is upset over something, it gets instant alerts and jumps into resolving the issue. Reputation management is fairly easy with the help of Ivy and no bad review slips out of the way. 
Maison Me provides users with personalized what-to-wear recommendations, just how you get daily weather or traffic reports from your Google Assistant. 
The AI-powered personal clothing recommendation platform, Epytom Stylist, processes the ideas, preferences, and desires of the user and designs a clothing item. This information is forwarded to a human designer who takes it up from there and begins with designing the clothing item. 
After the necessary iterations in the design as per the client's reviews, they get on a one-on-one video call with the client to take the measurements. And finally, the clothing item reaches the client's doorstep in 14 days. 
Pulse Labs tests your voice apps for better user experience. They help entrepreneurs and businesses to understand the nuances involved in creating user-friendly voice apps. 
Pulse Labs carries out the testing procedures with a real audience. Based on the audience demography and characteristics provided by the customer, they find the right set of testers for the developed app. The testers can do the tests through browsers as well. The customers can take more insightful actions based on the reports received. The scope of enhancing the user-interaction rate is fairly high in such a test-driven approach. 

Conclusion
Are you having thoughts to step into the voice assistance game? Then, bang on. You're getting it right and it's perfectly normal. Werner Vogels, CTO of Amazon, calls voice as the 'Universal User Interface (UI)'. Because it's a UI that requires no additional training and can be used by anyone, anytime. 
As an active member of the Google Agency Program, we have been keenly working on prominent Google technologies from the past 7 years. And we are more than delighted to say that chatbots and voice-based personal assistants fall in the sweet spot of our expertise. The persistent support from Google community has helped us to serve the numerous clients better in regard to their voice assistant application development needs. 
Speak to our team today and kick-start your voice assistance game!