Insights from Our Experts
What is the Future Scope of Web Development with Python and Django
Python and Django is a hot topic among startups, but the recent trends show increasing popularity among enterprises also. Some of the most widely used applications in the world run on Python, such as Netflix, Spotify, Uber, Dropbox, and many more.
Web development with Python and Django
The present looks highly promising, but what does the future hold for Python and Django framework ? Let's find out:
Python
Python is a renowned programming language that has been in the industry for more than 25 years. Since its inception, it has gone many updates and improvisations. Hence, Python is one of the fastest growing programming languages in the world.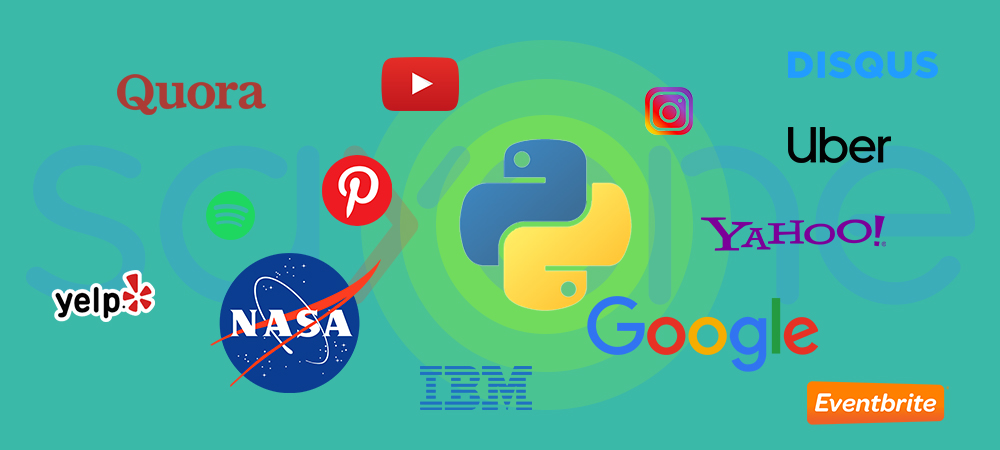 Companies using Python Django for Web Development
What is the main reason why python is on the top? – Because of its regular improvisation and easy to use language in the world.
Want to hire a python developer?
 
Django

Django, on the other hand, is a powerful open source framework that was released initially in 2005. Factors such as simplicity, reliability, and scalability have primarily contributed to its growth over the past years. For these reasons, it has evolved to be one of the go-to options for developers and businesses worldwide.
What exactly makes Django so accessible?
It is a crowd and time tested, highly community supportive, scalability, enough access to Django packages, advocates best SEO practices. The Pros of python
Python is easy to learn for even a novice developer. Its code is easy to read and you can do a lot of things just by looking at it. Also, you can execute a lot of complex functionalities with ease, thanks to the standard library.
Supports multiple systems and platforms.
Object Oriented Programming-driven.
With the introduction of Raspberry Pi, a card sized microcomputer, Python has expanded its reach to unprecedented heights. Developers can now build cameras, radios and games with ease. So, learning Python could open new avenues for you to create some out-of-the box gadgets.
Python has a plethora of frameworks that make web programming very flexible.
Gives rise to quick development by using less code. Even a small team can handle Python effectively.
Allows to scale even the most complex applications with ease.
A large number of resources are available for Python.
 
Cons
Not Always the right choice for small web applications – Django was basically designed for the large complex web application, but it has some advanced features and batteries included which not necessarily need in the development of small or simple applications. So, there a need of extra exploration is required for the execution of small applications.
Difficult in handling multiple requests simultaneously – Django is not like all other frameworks means it does not execute individual process to deal with various requests simultaneously.
Technologies counting on Python+Django are:
Machine Learning

Artificial Intelligence

Big Data

Networking
Also read: When you should choose Django framework
A Small Python Django Story Of Ours
The client is a global Content Curator helping the Travel, Hospitality, and Leisure businesses. Their aim is to provide a hassle-free experience to hoteliers and travel companies in their quest to find popular local attractions, landmarks and other leisure spots near their hotel/travel spots.

Since 2012, they had been persistently trying to come up with a single stop solution for publishing authentic content upon inspiring travel attractions, landmarks and leisure places. The contents offered include customizable descriptions, suggestions, reviews, photos, and interactive maps.

The client approached SayOne with a need for developing a 'zero-touch' application to help their customers create and manage the collection of places. The collection of locations were to be added in the form of instant dynamic widgets, embedded on their customers' websites. The payment mode for instant widgets also needed to be managed for secure and steady transactions.

They also wanted to incorporate the existing technologies into the application. The present process was largely manual and required frequent backend intervention. This was causing them excessive time-consumption leading to a lack of productivity and frustration.
Also read: 7 reasons why Python is the ultimate choice of startups in 2020
Developing a SaaS-based zero touch application using Python Django

The client had two major demands regarding the proposed system - low development cost and scalable application. In this regard, application type and chosen technology stack were the major game-changers. Due to the low pricing nature of Software-as-a-Service (SaaS) model, we developed a SaaS application in which a 'no touch' system was implemented.

We understood that such a complex application architecture required the use of a simple yet scalable technology stack. Hence, the Python Django combination was selected along with other prominent technologies such as AngularJS, Stripe, Amazon Web Services, etc for seamless application functioning.

All aspects of the widget creation process along with the payment system were automated. The users could use an instant script to be embedded into their websites easily. The provision to create customized widgets was integrated into the system. They could customize what appeared underneath each widget. The analytics data provided by the application enabled users to get insights into their customers' activities on the websites.  

Further, a comprehensive 'help' function provided a handy guide to the site visitors. The customer queries were routed by means of a ticketing system that ensured continuous customer support.
Also read: Off-the-shelf v/s Custom-software - Which to choose
The End Result
Due to the advanced features and low pricing nature of
Software as a Service
, we were able to build a fully self-sustaining application with limited intervention and cost-overheads. Thanks to the Python Django app development combo, we have been able to execute complex program logic in simple syntaxes without compromising on robustness.
The zero-touch content curated application acts as an aid to the travel, hospitality and leisure businesses. It presents customizable descriptions, tips, reviews, photos along with event details in the location as compact interactive maps and visual galleries. It increases dwell time leading to repeated website visits and, ultimately, bookings. The web application has been functioning seamlessly from the past 4 years.
The client has successfully established themselves as pioneers in providing Content as a Service. Today, the application functions as a prominent source of information for multiple hoteliers and travel companies.
To hire a mobile app development, schedule commitment-free consultation with one of our in-house experts.