Insights from Our Experts
How a Mobile-first Approach influences Business Growth in 2019?
These days a majority of Google searches happen on mobile. The term 'Mobile-first Approach' has been rapidly gaining momentum. Mobile is almost like the first point of business contact. A lot of prospective customers look for information regarding business from their smartphones. Hence, establishing a mobile presence has become inevitable for businesses worldwide. 

What is Mobile-first Approach? 

A Mobile-first Approach basically deals with a design and development strategy that prioritizes mobile first. The ideas are conceptualized for smartphones first and then, moved to the desktop. The concept evolved from the slogan of taking up the hardest things first. As the smaller screen offers less flexibility, it has always been the hardest to get started for designers and developers. Once the mobile phone screen has been sorted, it gets easier to go with the next. 
However, this doesn't mean that we are compromising a platform for the other. The ideology is preferably seen as a strategy to improve the experience on all screens, big or small. The smallest should include only essential features while there is more space to experiment on the big screens. 
Benefits of a Mobile-first Approach for your business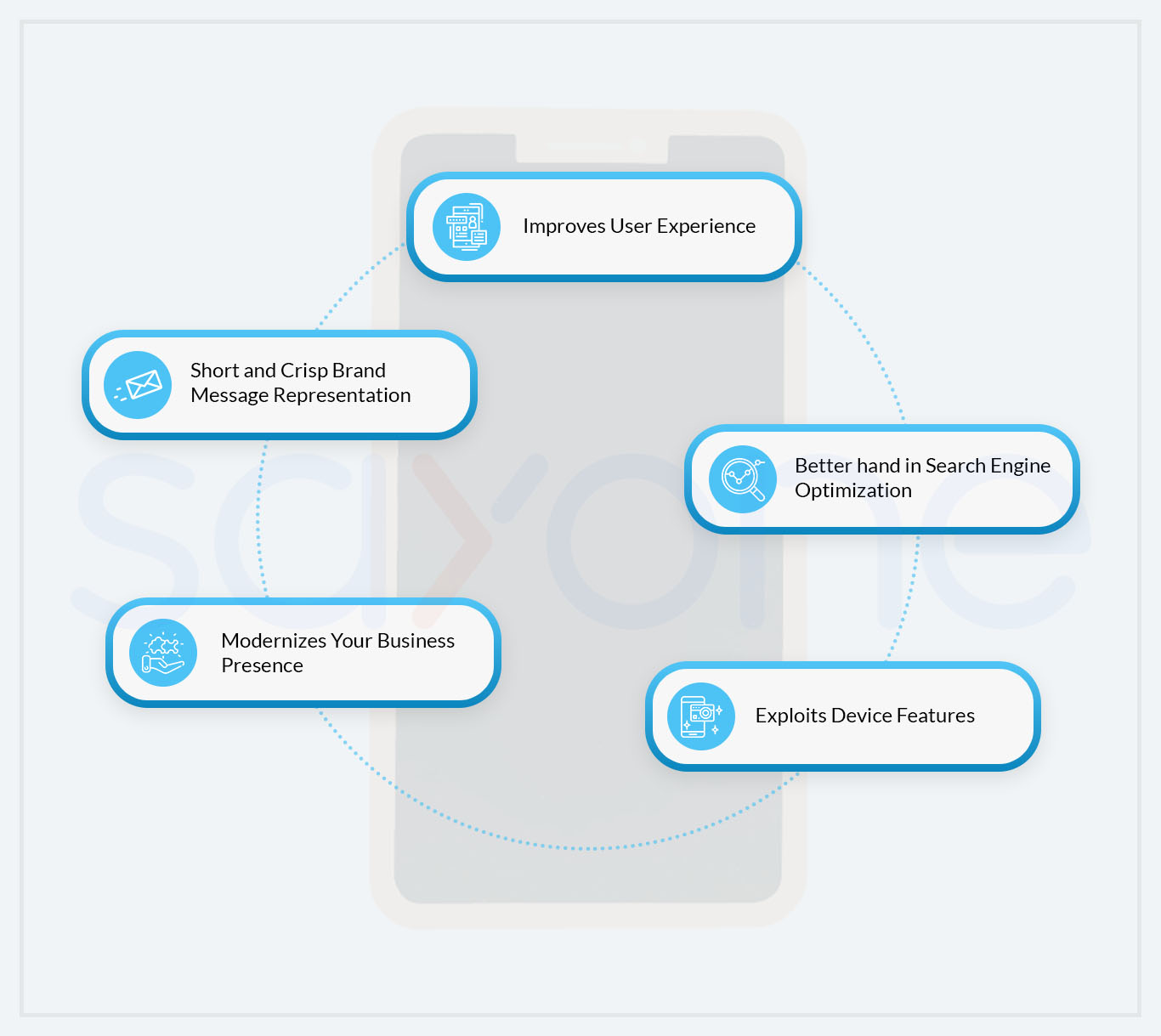 Improves User Experience (UX)

Be it mobile or website, users expect a hassle-free experience. A website or mobile application with the latest mobile UX trends can increase the attention span of its users. When your online portal provides them a flawless transition, it takes their experience to a whole new level. It compels them to stay longer on your website and engage in fruitful actions. 
Better hand in Search Engine Optimization (SEO)

The latest SEO update from Google, Mobile-first indexing, prioritizes your mobile version of the website. If you already have a mobile-optimized website in place, then Google bot crawls and indexes the mobile-version. Based on the device of the user, it displays the mobile/desktop version of your website to the user.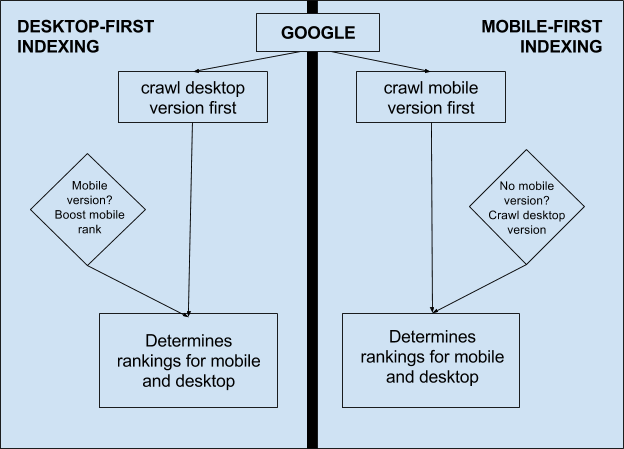 Source: Moz
Short and Crisp Brand Message Representation 

A mobile-optimized website has limited space to convey your brand message. In such cases, users prefer short and precise content. Businesses can utilize this expectation and represent the best content up front with a Call-to-Action (CTA). The focus is on the core content and the message conveyed by the brand to its customers. 
Exploits Device Features

In a way, your mobile site becomes a diluted version of your desktop website. You have limited flexibility to use high-resolution images, graphics, and animations. The ideology basically shrinks the whole desktop User Interface (UI) to a 4.7 inches screen. A Mobile-first approach is beyond the idea of a mobile-responsive website. It exploits the device features such as camera, GPS etc., for seamless user experience. 

Modernizes Your Business Presence 

A mobile-first approach encourages businesses to modernize their presence in the online world. Rather than being merely desktop-centric, it enables them to identify their core competencies in the mobile arena. The key business processes can be modernized using the latest technology trends for operational efficiency. 

Our Approach towards Mobile-first Design and Development

Mobile-first approach is not a no-sweat work. It poses a set of challenges such as crunched screen size, resource and text limitations, etc., right from the start. When businesses initially jump on the bandwagon of mobile UX and development, they might be left baffled by these constraints. 
At SayOne, we have always prioritized mobile-responsive website design and development for our clients. From deciding on a business model to monetize the proposed application to taking advantage of the various mobile operating systems, our emphasis has been on providing core functionality in a mobile ecosystem. We leave no stones unturned to ensure that your business applications provide a rich user experience to users. 
If you want to know more about mobile design and development approach, feel free to contact us for a quick chat!