Insights from Our Experts
Why performance testing demands JMeter!
Software products demand excellent quality all the time. In order to ensure delivery of a quality product, engineers involved in testing the product normally adopt various testing approaches such as functional, UI, security and database etc using the latest technologies available in the market.

Usually we tend to follow the trends in testing and forget to pay importance to verifying whether the product meets expected or required performance. Unfortunately, we figure out this pitfall post delivery of the product.  Nowadays performance is an inevitable factor especially for web and mobile applications as the user strength is very huge for each application, even if it is not to be expected all the time. In order to cope up with such situations of load we need a handy tool and that's where Apache JMeter comes into play.

Before get to know what JMeter is, we should understand what Performance Testing is.
    
Performance testing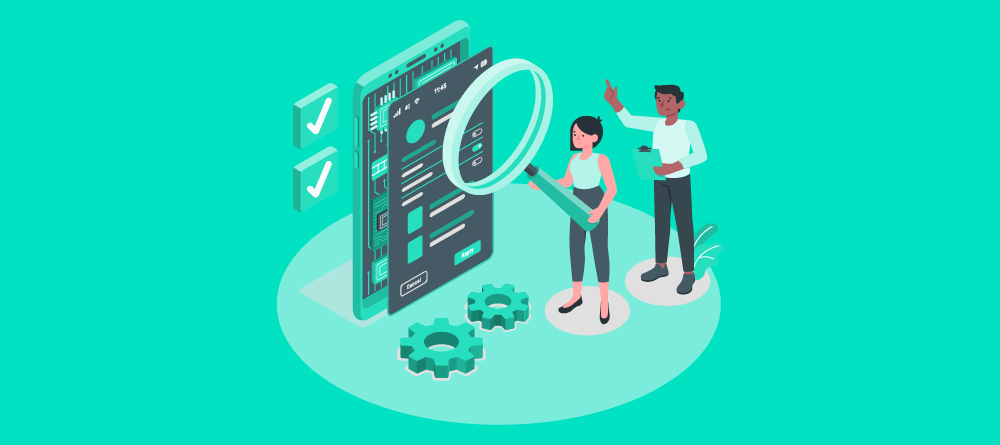 Performance testing is checking whether the application under test satisfies required benchmarks on both load and stress.
Load testing : is testing to see whether the system/application under test is able to handle the required number of concurrent user accesses (loads) on web server without failure. 
Stress testing : is testing to see how the web server copes up with high load and limited resources, i.e. under constrained conditions. Here we just determine what the maximum load is that the web server can handle.

Performance testing has much significance in real time, particularly from a point of view of customer satisfaction and ROI. We have come across several performance testing tools in our testing experience and have found HP LoadRunner, OpenSTA, LoadImpact, Rational and Performance Tester as the most popular ones. JMeter is another reputed tool and a much preferred one among testers worldwide. 

JMeter is much preferred for Performance Testing since it has the following advantages.
JMeter is open source and built in Java platform. It is highly extensible and platform-independent.
JMeter has a comprehensive GUI, which helps to create test plan and configure the elements.   Adding elements is easy on JMeter, just right-click on the tree scenario and add what you need to do. Version 3.0 allows user to change look and feel. JMeter supports scripting, but it is not necessary because you can run a complete load test without knowing a bit of code. JMeter stores its test plans in XML format. It means you can generate a test plan using a text editor.
Basically it is designed for performance testing, but also supports other non-functional tests such as Stress Testing, Distributed Testing, Web service testing, etc by creating test plans. Also provides supports for protocols such as: HTTP, JDBC, SOAP, JMS, and FTP. JMeter has wide range of users so there is open source community there to help others.
Comprehensive Documentation: 
This is one of the most important things to be highlighted. Because of its robust documentation, user can have a clear idea on each and every step, starting from scratch including installation and configuration of the test settings and generating final report. The complete document is available here.
JMeter allows user to record HTTP/HTTPS to create Test plan using Recording facility. We use Proxy Server that allows JMeter to watch and record your actions while you browse your web application with your normal browser.
JMeter supports dashboard report generation. A host of reports are generated through JMeter which helps the user to understand Performance test execution results.

Let's have a look at how JMeter works. We create a test plan. It is a container which describes what to and how to test. A complete test plan consists of one or more elements such as thread groups, logic controllers, sample-generating controllers, listeners, timers, assertions, and configuration elements. We can configure the element; it describes the behaviour of the element. Once we configure the element, we just save it. Then we run the test plan and analyze the test result from various graphical formats such as tree, table and graph. The following is the block diagram of JMeter's work flow.
It is quite difficult for humans to execute performance testing manually, so it is inevitable that we depend on a performance testing tool to do the job. When we go for simply the best solution in all aspects of software development, why not in the matter of performance testing too? JMeter is the final words in this department, to be used for ensuring quality deliveries in time. .