A MODERN (GOLANG) APPROACH TO ACCELERATE OPERATIONAL EFFICIENCY
The traditional approach to programming applications hushes over time. Enterprises and organizations have already realized the advantage of adapting to the latest trends for business growth. Here, the need for a contemporary programming language like Go or Golang has become inevitable. The microservice architecture in Golang supports concurrency and boosts app performance. The need for additional servers and associated extra cost overheads are eliminated with this modern programming approach. Golang powers up applications to be more scalable, adaptable, and flexible.
As a Golang Development Company, SayOne Golang Development services offer the ultimate business-ready applications. Our demonstrated experience in Golang lets you take advantage of the modern programming language tostay a step ahead, triumphantly. We develop advanced apps on Golang after understanding your existing application architecture. This ensures that every step we initiate is in alignment with your business strategy. Our Golang apps act as the one-stop-shop for creating unique online platforms that suit your enterprise needs.
BLOG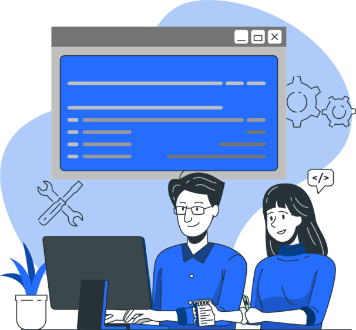 Ranju Rajendran
May 31, 2018
Top 5 Reasons Why You Should Use Golang
Go language or Golang is the 'popular guy' in the block. It's been successful enough to capture the attention of prominent developer communities and businesses.
READ MORE
OUR EXPERT SPEAKS
"Your quest for the ultimate modern and fast programming language ends with Golang. Get ready for the change".
Renjith Raj, Chief Technical Officer