eCommerce Application
4 min read
5 Top Lessons from those who moved to MACH
---

Subscribe to Our Blog
We're committed to your privacy. SayOne uses the information you provide to us to contact you about our relevant content, products, and services. check out our privacy policy.
Top Lessons from those who moved to MACH
MACH was promoted by a group of tech companies who are jointly working to establish a new technical framework for the best options in digital commerce. In a specific survey, approximately 81% of respondents expressed a strong intention to increase MACH elements in their digital commerce systems and front-office architecture within the coming year.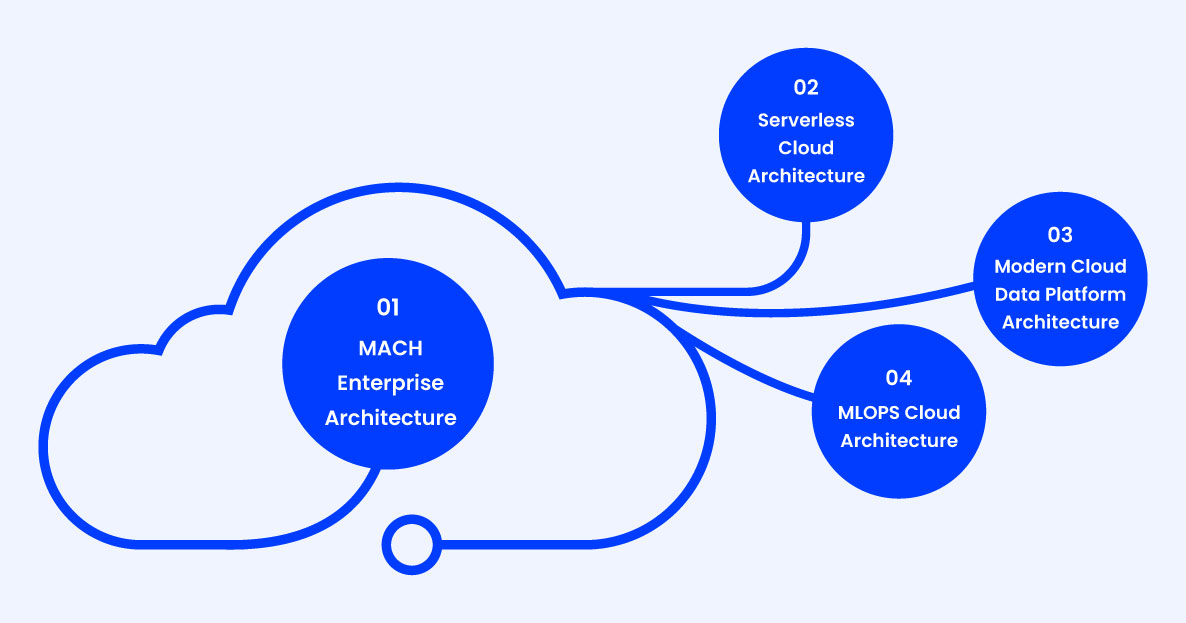 Whereas some have already taken the plunge, there are others in the waiting line. But what are the lessons from those who have already shifted to MACH-based systems? Here we list the top 5 takeaways.
Allows Automatic Scaling
Most eCommerce digital platform owners get the jitters when Black Friday is round the corner. They are all thinking of the same thing: will my site crash or just hold out? Would customers abandon the site in case of a crash?
The fear is justified because Black Fridays encounter 3 times the traffic on normal days. Monolithic systems would have crashed out if the traffic was this high. It also means lost sales and long downtime, to the tune of many hours.
Read our blog "Next-Gen Headless Commerce – How Does It Impact Businesses in 2022".
Migrating to MACH means these fears will be a thing of the past. Your online digital platform will now have the capability to scale up and down according to the sudden changes in consumer demands.
Offers Consistent Brand Experience
Digital commerce stores dream of going multinational and growing their business. They want multi-storefront and multicurrency transaction businesses.
However, in going global, it is vital to build modular systems that allow each country's business to work at its own pace. Each nation's customers are unique and have different requirements. They should be able to customize individual stores according to the local flavor.
Download our ebook "ECOMMERCE SYSTEMS IN 2030 – WHAT WILL BE NEW".
Whereas this may not be possible with monolithic systems, migrating to MACH is the way out because the basic organization of the entire setup is in the form of microservices. The local preferences are met while simultaneously maintaining a consistent brand experience. It also enables brands to provide access to their partners and vendors to quickly customize the front end of their shops.
Makes for Easy Personalization
MACH allows brands to easily meet evolving customer tastes and expectations. This makes for better engagement and improves customer loyalty in the longer term. You can make personalized promotions for a single customer based on their buying habits. This will most likely lead to conversions, and yes, increased loyalty.
In case you are a food delivery company you would promote the latest burger version to a burger lover, not sushi.
Eases Implementation of Agile Technology
Agile practices have to be in vogue in every organization because consumer wants and expectations are changing by the instant. So is technology. For organizations to adapt quickly, the systems have to pivot quickly and accept the changes. This was amply evident with some e-commerce companies based on MACH architecture who quickly made the shift during the COVID–19 pandemic. Customers look for speed and flexibility. Only these factors help in sustaining the new digital platforms.
Lowers TCO, Improves Possibilities
Many organizations shy away from MACH-type digital transformation because of the higher TCO, which simply seems to be an unfounded fear. Many business owners count the initial cost as part of the TCO. However, the truth is that the maintenance and running costs contribute to larger portions.
For high-performance microservices that are resilient as well as scalable, call us at SayOne today!
When business owners who shifted to MACH were asked for their opinions, they claimed that the cloud-native and transparent costs of the MACH vendors together with free upgrades, made for lower long-term costs. With MACH, many business owners claim that they can do more for less.
Conclusion
If IT departments are ready to encounter the glaring obstacles and move beyond them, they can make a case for adopting MACH in their organizations, whether big or small.
Are you looking to deploy, manage, and scale up your Kubernetes microservices applications in the cloud? Call us today!
How SayOne can help
At SayOne, our integrated teams of developers service our clients with microservices that are fully aligned to the future of the business or organization. The microservices we design and implement are formulated around the propositions of Agile and DevOps methodologies. Our system model focuses on individual components that are resilient, fortified, and highly reliable.
We design microservices for our clients in a manner that assures future success in terms of scalability and adaptation to the latest technologies. They are also constructed to accept fresh components easily and smoothly, allowing for effective function upgrades in a cost-effective manner.
Our microservices are constructed with reusable components that offer increased flexibility and offer superior productivity for the organization/business. We work with start-ups, SMBs, and enterprises and help them to visualize the entire microservices journey and also allow for the effective coexistence of legacy systems of the organization.
Our microservices are developed for agility, efficient performance and maintenance, enhanced performance, scalability, and security.
Subscribe to Our Blog
We're committed to your privacy. SayOne uses the information you provide to us to contact you about our relevant content, products, and services. check out our privacy policy.