eCommerce Application
5 min read
How Business Intelligence turns your data into Business opportunity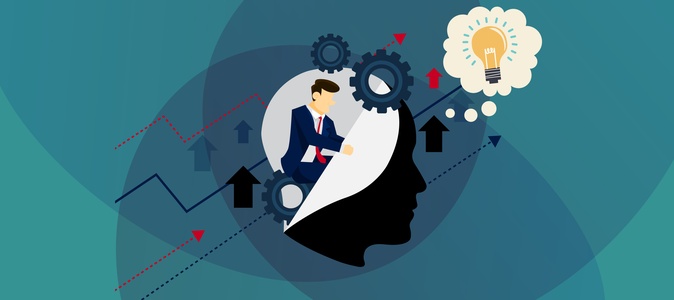 ---

Subscribe to Our Blog
We're committed to your privacy. SayOne uses the information you provide to us to contact you about our relevant content, products, and services. check out our privacy policy.
Business Intelligence is the buzzword for modern businesses. It is making all the right noises for the right reasons. Many technology giants have already invested heavily in Business Intelligence tools. The current valuation of the Business Intelligence Market (BI) stands at $20.5 billion, and it is forecasted to reach $40.5 billion by 2025.
Business Intelligence is no more a theoretical concept, it holds the capability to transform businesses. Amazon has been using it to understand customer behavior to provide personalized product recommendations. Business Intelligence is a part of the reason why Amazon succeeds so well with their upselling and cross-selling recommendations.
The power of Business Intelligence doesn't solely lie in how it can improve your decision making, and draw new insights from your business data. Business Intelligence can help your business create new opportunities from your existing business data.
Why is Business Intelligence important?
Calculate the ROI of your marketing strategy
- The modern business ecosystem is already crowded with various social media platforms, apps, marketing campaigns, etc. Business Intelligence tools can help small businesses determine if the marketing strategy they've implemented will generate its ROI for them.
Business Intelligence can break down business decisions and plans into data analytics. Based on data points, facts, and research, business intelligence reports can tell you what's working and what's not.
Potential Opportunity: This newfound insight thanks to Business Intelligence tools will help you make more informed investments, and make the most out of your investment.
Understand what creates revenue for your business
Business Intelligence can help you determine the right channel and sources that will generate revenue for your business. Know who your customers are, and what is the kind of content that's influencing them. There are multiple channels of communication through which an enormous quantity of information in various forms is getting generated. Business Intelligence tools can guide you where your potential customers are and what is the kind of content engaging them.
Read Also: Why Chatbots will be critical for the future of Business Intelligence
Potential Opportunity: Businesses can have a highly effective lead generation capability, literally a never-ending supply of potential customers in their hands.
Identify and Avoid Pitfalls of a fragile market
Business Intelligence can help organizations to know about the overall health of the company they are going to strike a deal with. Business Intelligence tools can precisely tell businesses what lies beyond the balance sheet numbers of the company they are dealing with. It is especially critical in a situation when your businesses have to outsource a certain project or a job. Business Intelligence tools can help your business forecast and warn of what lies ahead in a market that's volatile by nature.
Potential Opportunity: Business Intelligence can help Businesses to take highly calculated and informed risks.
Get a unified view of your Business
Business intelligence dashboard gives you a holistic and easy to read view of all your business affairs. It may include marketing campaign data, website engagement data, user chat history, social media activity, etc.
This helps your business to have a visible data-backed understanding of what your customers want, whether he is happy or dissatisfied. Without trial-and-error businesses can understand the needs of the customer and offer them precisely the service or product they want.
Potential Opportunity: Business Intelligence provides a consolidated bigger picture carrying all the nitty-gritty details of your business. With all the right information in the right format in one place saves an immense lot of your time, that you can spend on more important and creative aspects of your business. You can manage your business more efficiently.
Establish a dynamic supply chain
Business Intelligence and data analytics is like a shot in the arm for the retail supply chain. Business Intelligence has helped to unify various departments of the supply chain that otherwise operate as stand-alone entities, such as ordering, warehousing, shipping, etc. Retailers and brands can have a unified inventory across stores and the central warehouse. Now regional stores will not have to rely solely on the central warehouse for supply. They can request the nearest store for inventory in case of a stockout. With this insight, retail businesses can save on both time, fuel and money.
Get in touch with us for a free consultation.
Potential Opportunity - Business Intelligence tools can help retail brands to forecast an upcoming trend. Dynamic inventory can help retailers to get the stock at the right place on time, and maximize sales on the trends without going stockout.
Decipher customer behavior
The balance sheet numbers can tell you what your customers are buying, but can not tell why they are buying or why others are not buying. It's more important for businesses to know "Why" the customers are purchasing or not purchasing a product, rather than "What" they are purchasing. For your business to truly understand what the customer wants, you have to decipher what motivates the customer's needs. Business Intelligence adds a qualitative dimension to the existing quantitative data that helps businesses to understand "Why" a particular phenomenon is happening and how it can be corrected or utilized as per demand.
Investing in Predictive Analytics can help your business sales grow exponentially. Get in touch for a FREE consultation.
Potential Opportunity - Understanding the motives of the customer opens the pandora's box for businesses and endless opportunities to grow your business by meeting the customer's demand.
Wrap-up
Almost every market is oversaturated by the Internet and the influx of eCommerce. Whether it is an online grocery, fashion, or food delivery, every retail sector is crowded and highly competitive. Businesses have to make highly smart choices and assured decisions to grow in this cut-throat scenario. Business Intelligence gives them the power to do so.
Business Intelligence in 2020 is like the Internet in 2000, every business must have it. Get in touch for a FREE consultation.
Subscribe to Our Blog
We're committed to your privacy. SayOne uses the information you provide to us to contact you about our relevant content, products, and services. check out our privacy policy.