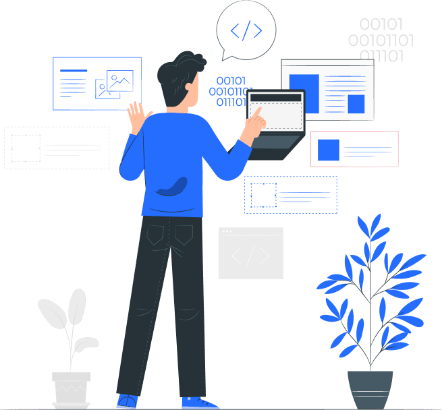 Web Application

Development Services

SayOne's developer team is experienced enough to provide the most suitable packages for different businesses to meet their specific needs. As a full-stack web development company, we also develop responsive and custom web solutions for our clients so that they enjoy increased conversions.

The robust backend solutions we develop are designed to help users to have a hassle-free browsing experience. When it comes to front-end solutions, we employ the latest technologies that work in tandem with the backend code and provide 'glitches-free' applications. 

Our web developers craft comprehensive, best-performing and interactive web applications that are capable of meeting constantly changing technological innovations. Further, our teams are well-equipped to incorporate the latest business analytics and data-processing techniques that transform large collections of complicated data into simple formats to provide valuable business information. This facilitates quick and informed decision-making to power the business in the right direction.

As far as web application development is concerned, we provide the most cost-effective solutions to help our clients reach out to a wider audience base. Finally, our digital transformation services are directed towards creating or modifying clients' existing business processes to meet ever-changing market demands.