A powerful automated solution for a property letting and management service that allows both property owners and tenants to register and find what they want.
Instantaneous display of status via a detailed dashboard.
Communication via different channels: WhatsApp, email, phone calls, chat.
Transparent and efficient.
Global livestreaming web application built for creators, by creators.
Next generation of creators get discovered, build a community, and earn a living.
Engage with your followers even while offline.
Go live anytime anywhere with a single click.

An industry-first mobile and web app that automates manual marketing tasks
Reaches out automatically to new residents and homeowners
Automates manual marketing tasks
An app that helps to deliver effective and personalized content to the audience
A powerful web application that allows users to log in and provide answers to a 'hair quiz'
Unique hair profile for every user
Improved version of the existing web application
Easy-to-use app to select best products for hair
A digital workflow and e-signing solution
A cloud-based solution
Control over paper-based documentation processes
Completely automated
Tequry
Engaging mobile application that allows children to both learn and encounter challenges
Unique UX for the kids
Provides parents with Statistics about children's learning behavior
Powerful learning management system
A powerful wine business simulator coupled with a simplified learning management system comprising workbooks quizzes and video tutorials
Best Suited for students, wine industry employees and seasoned wine businessmen
Capable of doing everything that one can do on an excel sheet
Built using powerful technologies such as Python, Angular JS and Go Language
One-of-a-kind platform that links film industry and digital media professionals with new talent and creators
Facility to upload audition and intro videos by new talents to be vetted by industry experts
The app includes competitions and prizes which carve opportunities for creators to make it big in the digital media and film industries
Technologies that power the app: Firebase, mixpanel, MSG91, WordPress
An app connecting businesses with the right influencers, offering authentic influencer marketing
Mobile platform for female models or local influencers to promote Locations, Events, and Online Shops.
Users shall be able to upload images for locations and use hashtags for promoting the same. The users are also entitled to vouchers which they can redeem.
Built using powerful technologies such as Flutter, Python, PostgreSQL.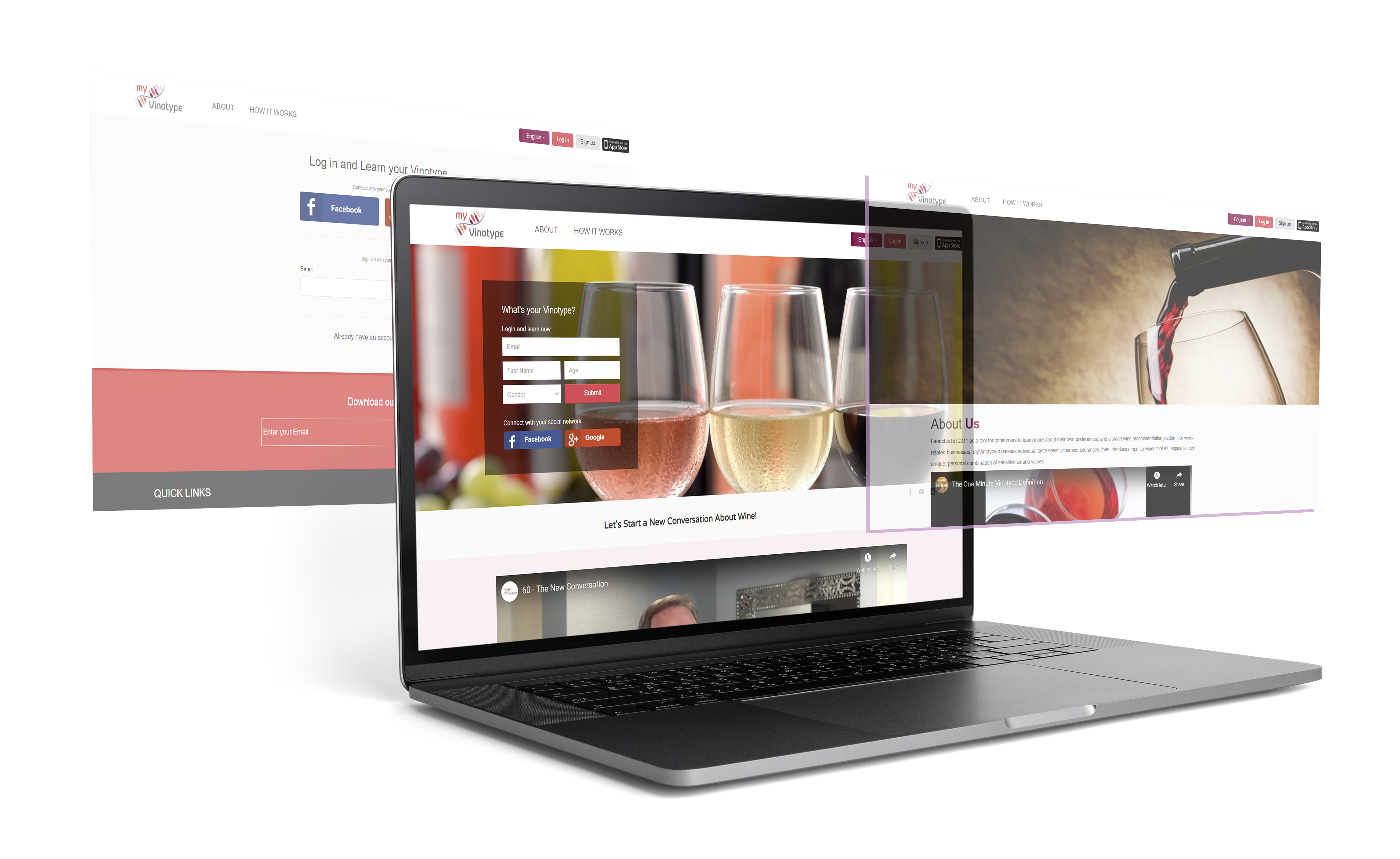 A smart platform for wine connoisseurs, merchants and rookies to provide recommendations based on user interests, buying patterns and tastes
A Useful wine facts at the touch of a button
Wine events – pictures, reviews and recommendations; identifies user's wine tastes as sweet, sensitive, hypersensitive, or tolerant
Technologies that drive Myvinotype are Python, Angular JS, APACHE, Django, REST, Objective C
A highly functional marketing website that enables effective content marketing, hyper-targeted digital advertising, and pragmatic job advertising for Ora Worldwide
Dynamic and appealing content management system with color and layout modification capability
Admin portal for managing color scheme, site content and layout
Powered by technologies: Django, HTML 5 and CSS 3
The audio post-production processing application for high-quality sound mastering, stem mastering, and sound mixing for final data storage
User-friendly front-end interface enables quick access to services and sign-up functions
Django-powered backend system to accept user requests to upload final music mix
Built with powerful technologies - Django, HTML5, Ajax and AWS
An effective mobile application that enables refugees to find NGOs near them and contact them through WhatsApp
Multilingual platform with English and Arabic UI elements, text labels and content
An Android app with clean and self-explanatory UI, with easy search function using GPS
Powered using technologies – Django, HTML 5, android
A one-stop eCommerce solution to provide information regarding telecom operators, mobile manufacturers, and different SIM card plans
A complete solution for customers' mobile needs from buying handsets to recharging
Admin panel configured via Google forms for extensive functionality
Technologies used: Python, HTML 5, CSS 3, JavaScript, redis, postgre SQL, NGINX, Ansible, Github, and elasticsearch
A tech platform to efficiently manage user data and organizational activities of the Indian Pentecostal Church of God
A complete app with public websites, community social media portals, and governing body dashboards
App has a built-in capability to send bulk SMS, mailing labels, circulars, and other information
Built using Django and android technologies
An effective mobile app designed for simplifying trucking services with the capability to provide critical data in real-time
Truck drivers can accept, reject, view, or cancel pickup requests on the go
Makes all information regarding the driver and the trip available offline
App designed and created using technologies such as Firebase and Android
Unique mobile platform for foodies to be able to locate authentic and popular food spots in a city
A simple and user-friendly cross-platform app with restaurant listings alongside food photos
Highlights include efficient search and filter options, a food profile along with ranking and review options
Technologies used – Angular JS, Python, Django, REST, Objective C, Java, elasticsearch, redis, NGINX, AWS
An algorithm-based subscription model eCommerce platform for enabling pet food product sales as well as a seamless delivery
A dynamic algorithm to help collect pet parameters, recommend feeding plans and suggest the quantity of food for pets
Performs comparison checks for recommending everyday calorie requirement
Powered using technologies such as Django and Oscar

Online subscription app developed for 'Protein for Pets' provides a personalized pet-needs shopping experience
Box-subscription model ensures delivery of breakfast, dinner, toys, flea medication, poop bags, and other supplies' on a bi-weekly basis
The eCommerce web app facilitates pet owner's input on dietary habits for standard recommendations
Powered by technologies such as Python, Oscar, NGiNX, Postgre SQL, C, stripe
A smart app that guides Napa Valley visitors to points of interest along the Vine Trail
GPS powered app provides location and directions to points of interest, including wineries, lodgings, restaurants, and parks
Comes with a Fitness module that can be linked to the user's Strava account
Driven by technologies such as Python, Angular JS, Django, REST, Objective C, APACHE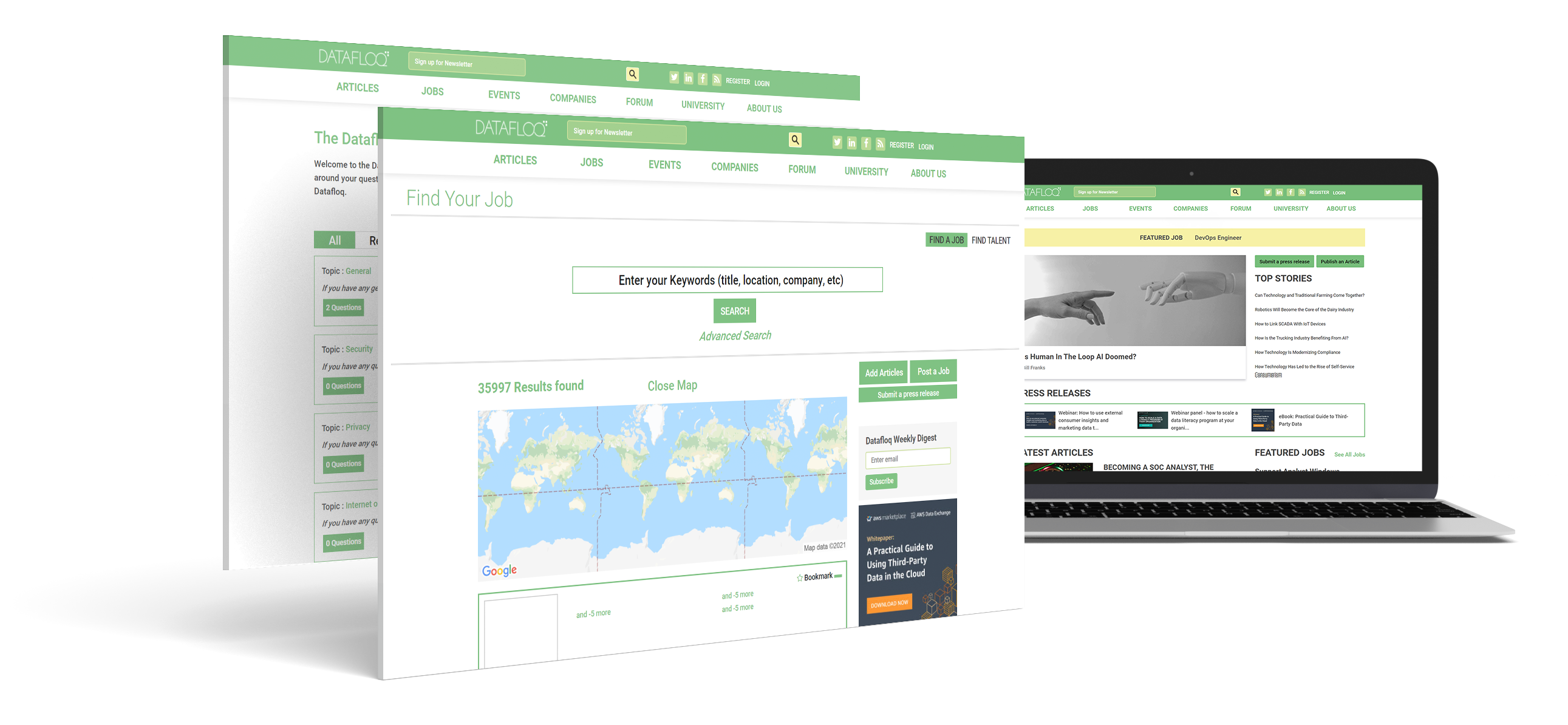 Datafloq, a Big Data repository, provides related news, jobs, best practices followed, and articles
You can find everything about Big Data here – vendors, expert articles and blogs, events and training
Extra features such as RSS feeds for job posts, database searches, VAT compatible accounting, user behavior analysis
Technologies used: Python, Angular JS, Django, REST, MySQL, Stripe, elasticsearch, NGiNX, AWS
An easy-to-use platform for businesses to securely handle online invoicing and payment functions
A highly secure cross-platform app that enables invoice creation, client management, payment collection against invoices, and more
Single-click user-input to complete the entire invoicing process securely
Technologies that power the app include React JS and Firebase
An app with employer dashboard that facilitates viewing transaction history and management of employee salary advance requests
App to help employees of an organization to be able to access portions of their salaries anytime without disturbing the normal payroll process
Automatic disbursal of advance amounts to employees without the need for employer permission
Powered by Firebase and React JS technologies
SaaS Ecommerce platform for pet food retailers in US/Canada market.
Retailers can create their own online store with simple steps without worrying about the huge capital expense or tech hardlers involved
Built using powerful technologies such as Python, Java, CSS, PostgreSQL and Html.
Need top engineers for your team?
Got a project on your mind?
We collaborate with visionary leaders on projects that focus on quality and require the expertise of a highly-skilled and experienced team.