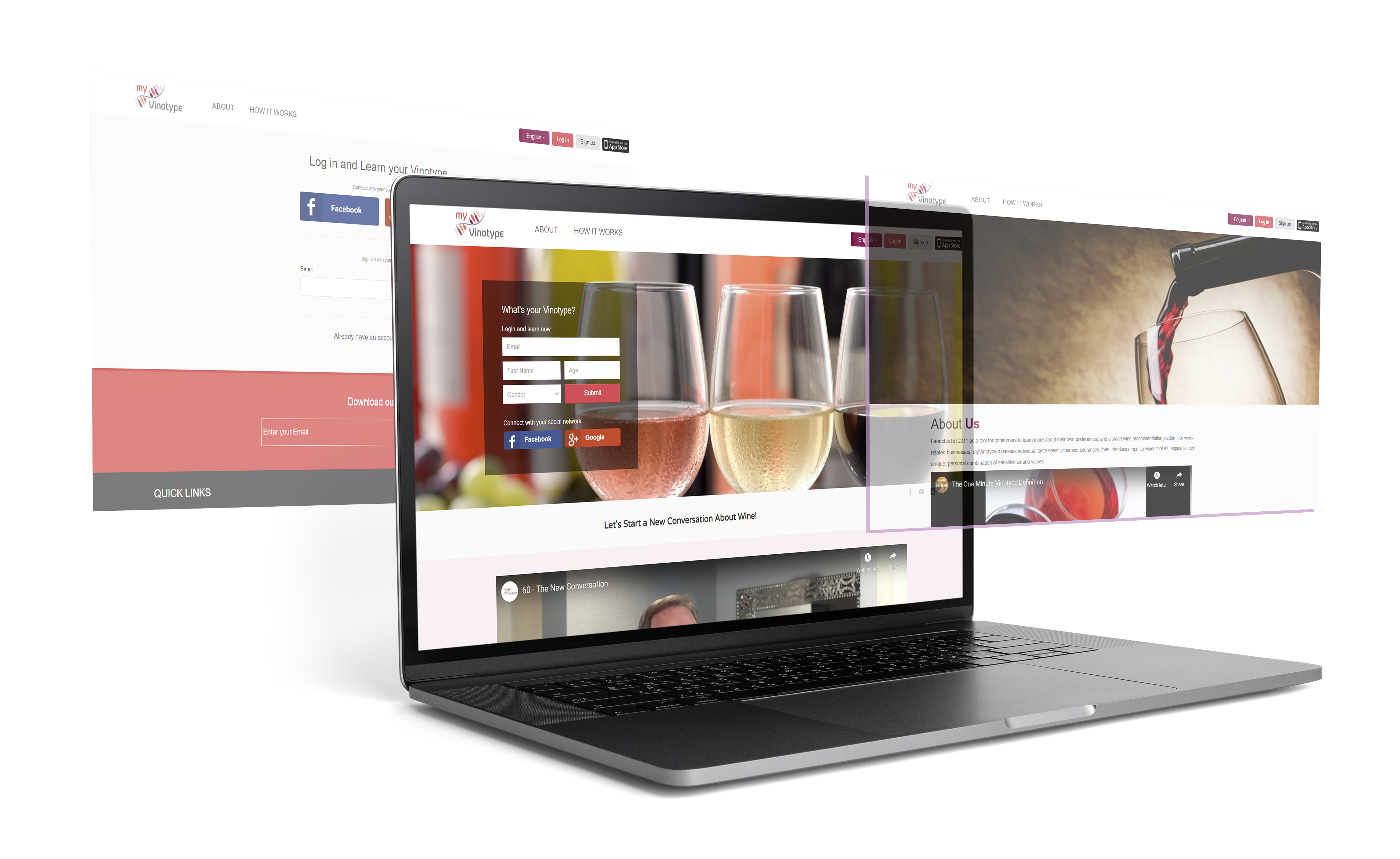 My Vinotype
A smart wine celebration platform with recommendations for wine connoisseurs, wine merchants and wine rookies.
Location

San Francisco (US)

Industry

Wine Industry

Platform

Web Dashboard
( Python)
VISIT WEBSITE
Our Challenge
A team of entrepreneurs came up with an algorithm to collect data that helps gauge user tastes with respect to wines. However, there was no means of reaching out to users and making it useful for them. No platform existed either for wine lovers for social sharing of wine-tasting experiences or for the online wine sellers to study visitor interests and wine buying patterns. Also lacking was a reliable mechanism for imparting useful knowledge on wines at the fingertips for anyone interested.
Our Solution
Our application serves wine lovers and wine sellers who partner with us to use our data to improve their sales. Users can share their wine moments by posting pictures and reviews of wines and events. The app identifies a user's vinotype as sweet, sensitive, hypersensitive or tolerant. It shows relevancy between two users. Posts are filtered based on location, vinotype and wine attributes. It comes with multi-language support for worldwide users.
Services
Full-stack web development
Third-party service integration and data migration
Team extension / Dedicated team
Technologies Used
Python
Need top engineers for your team?
Got a project on your mind?
We collaborate with visionary leaders on projects that focus on quality and require the expertise of a highly-skilled and experienced team.