Cross-platform Development
4 min read
How Conversational AI works ?
---

Subscribe to Our Blog
We're committed to your privacy. SayOne uses the information you provide to us to contact you about our relevant content, products, and services. check out our privacy policy.
Conversational AI - Says Hi!
How difficult it is to deal with an irate customer who knows what he wants but not sure how to put it across, provide clear resolutions to complex problems without going for repetitive trials and errors, ask the right questions and give prompt answers to the customer, sounds a bit idealistic right. Well, a smart chatbot can do that every single time while keeping a conversation human-like and maintain a zen-like calm while doing all of the above, that's conversational AI for you.
Read more: Five chatbot mistakes eCommerce website make - How to get them right
How Conversational AI works?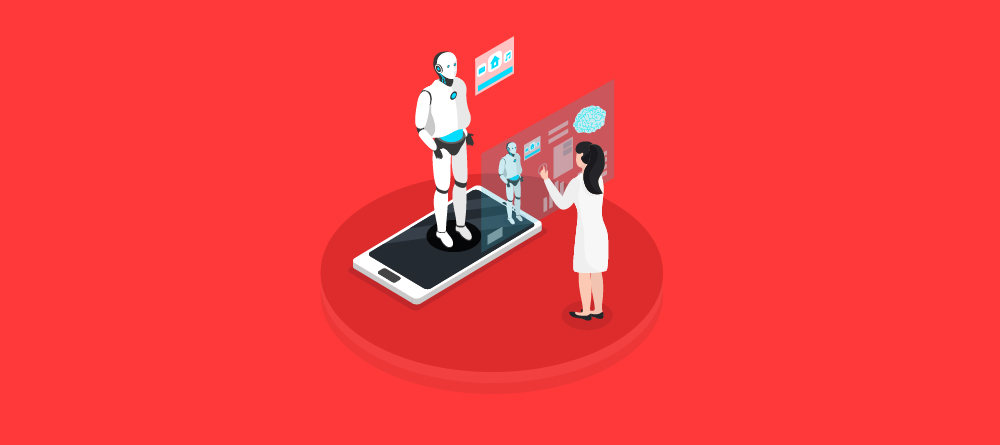 Conversational AI is the technology that enables computers to process, understand and respond to voice or text inputs by creating a human-like interaction between humans and computers. The soul of this technology lies with Natural Language Processing(NLP) and Natural Language Understanding (NLU), the two areas of data science that function and run a conversational dialogue platform.
The NLP defines the natural language data interpretation that counts a person's slang, grammar, sentiments, multiple word meanings and more. The challenge lies in programming a computer to process and analyze this large natural language data while keeping its nuances intact, it's like almost teaching a machine to read between the lines, it is science and art at the same time. While NLU deals with structuring this humongous amount of raw data into a form that a machine can understand, it breaks down the sentences to its essence, recognize the user's intent and identify the pre-programmed entity that corresponds to the intent.
Download Now: Development process for the layperson and what does it take to build an application
The intent refers to what the user wants, this could simply be a verb, noun or a complex set of instructions within a sentence. The system identifies the intent and matches it with a predefined task, keyword or question before figuring out what to do with it.
" I need to BUY an INFLATED POOL for my BACKYARD."
To "buy" a product is an intent here while Entities are the elements that define what is needed to accomplish the user's need or to find the right answer to his questions "inflated pool" and "backyard" are the entities here.
Conversations & Beyond
Conversational AI is getting popular due to its ability to help users faster and more efficiently. And its existence being in a digitally distributed world makes it a whole lot efficient proposition in the exchange of information between underlying technologies. Its ability to integrate multiple channels within a single stream that allows a user to start a conversation on buying a car and seamlessly conclude the topic with getting it insured also without the need to make departmental shifts and losing context and continuity is the masterstroke of this feature.
Read more: What is Artificial Intelligence Marketing & Why is it game-changing
Industrial Applications
Its potential use cases are spread across industries; banks use them to fill applications, bill payments, and security notifications. Retail companies use them for product search, checkout, and promotion; Insurance companies use them for enrollment and claim submission and this is just scratching the surface. Conversational AI frees up repetitions to solve a complex problem, improves service quality, productivity and increased revenue apart from increased operational efficiency and reduced costs.
Read also: 5 ways Artificial Intelligence can help small businesses
What's in it for me?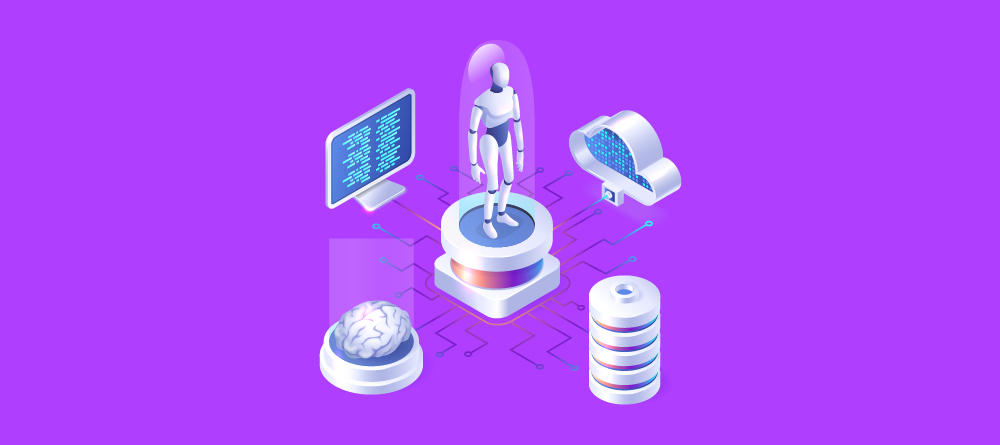 It takes an immense amount of labor to make a chatbot to communicate over a broad range of subjects or a specific topic with profound knowledge. Through Machine learning and various training models, a system can be trained to identify and respond to a combination of words and perform the intended action, as well as learn and improve over time. The tech is moving fast and evolving, conversational intelligence will become a key to deliver a better customer experience and changing before competitors to keep up with the evolving customer expectations. And for the developers, the goal will be to develop a conversational AI that provides desired results for the user and blur the line in terms of interaction if it's a bot or a human.
Download Now: Development process for the layperson and what does it take to build an application
Find out what Conversational AI can do for your enterprise. Drop us a line if you'd like to collaborate on a project today!
Subscribe to Our Blog
We're committed to your privacy. SayOne uses the information you provide to us to contact you about our relevant content, products, and services. check out our privacy policy.