Web Application
4 min read
How to Develop Applications in the Era of Digital Transformation?
---

Subscribe to Our Blog
We're committed to your privacy. SayOne uses the information you provide to us to contact you about our relevant content, products, and services. check out our privacy policy.
There is a myriad of applications around us. We live in a world driven by software and applications. TechCrunch reports state that 85% of the time on smartphones in apps. Out of this, only 5 apps see regular heavy usage.
Digital transformation, on the other hand, is an essential mandate for businesses. Digital transformation enables enterprises to tackle the competitive landscape through innovative technology solutions. As digital transformation gains more momentum the demand for new and innovative software solutions is increasing steadfastly.
So, what is the right application development strategy in the digital transformation era? How can organizations and enterprises eradicate the headaches in application development for today's business needs?
Application Development in the Age of Digital Transformation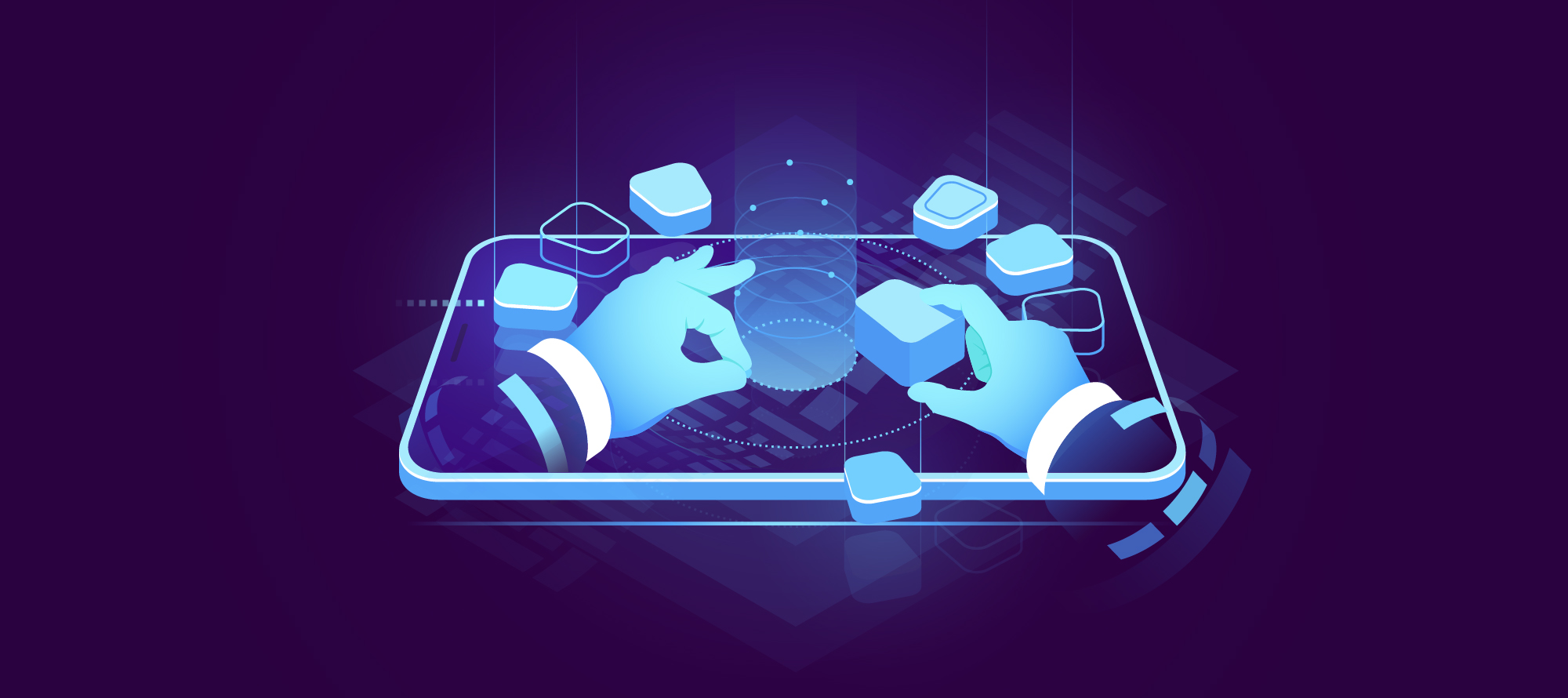 The rising demand for innovative software solutions paves the path to new challenges. The shortage of money, time, skillset, etc are some of the common problems identified in this aspect. These perennial problems often affect their digital transformation strategy and scope of competitive advantage. But, every problem comes with a hidden solution. It's all about keeping your eyes and ears open to identify the opportunities.
Understanding the Business Mandates
Enterprises need to have a concrete application development/modernization strategy in hand before moving further. The strategy should be an answer to conquer their existing business challenges as well as an enabler to accelerated business growth. To get started, businesses should first undertake initiatives to set the vision and goals expected from the application.
According to the IDG report on Application Modernization and Digital Transformation, these are some of the top business goals of many companies for the next 5 years:
Innovate or deliver new products or services
Invest in research and development
Deliver digital products (versus physical products)
Improve marketing/promotion of products and services
Make the workforce more efficient/productive
Following Rapid Application Development & Scalability Models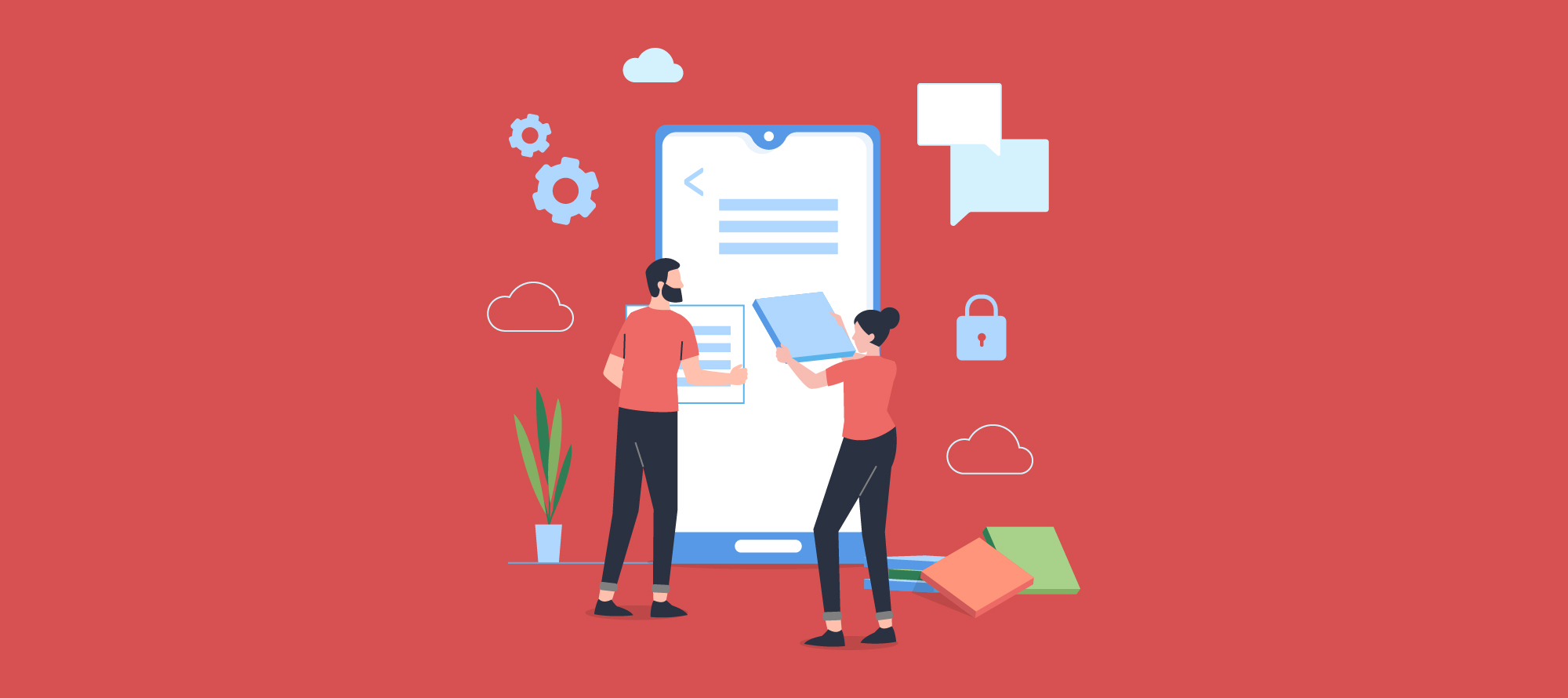 Delivery speed is a key competitive differentiator in the modernized application development approach. Today, enterprises and businesses are tasked with the dual mandate of developing advanced applications at a rapid pace with a high scalability option. They want robust applications in the shortest timeframe to ride their wave of digital transformation.
Download Now: Development process for the layperson and what does it take to build an application
In this regard, a rapid application development helps to cut down the development timeframe to a large extent. The application development timeframe is reduced from months to weeks, allowing fast delivery of Minimum Viable Products (MVPs) to full-fledged solutions. Hence, businesses can have their applications within the estimated time period to spearhead their game-changing business strategies.
Defining the Scope of Integration
Application integration with the existing systems is a critical step in application development. When a process improvement is proposed, it is commonly seen that many of the businesses forget about their existing technology environment. This is more like disowning your own capabilities to adopt a relatively new enabler.
Download Now: Development process for the layperson and what does it take to build an application.
In order to avoid this kind of common pitfalls, you need to ensure that the application development platform glides on smoothly with the present systems to facilitate a seamless functioning. Also, it is of no good to choose a platform that will support one existing application and then fall over completely for a future application.
Flexibility & Customization Propositions
Build once and use as many times as you want - this is the ideal commercial sense of digital transformation. Applications that are highly customizable bag the award all the time. Once it's built, it should automate the existing business processes and offer further flexibility to satisfy future demands. The application needs to evolve along with the growing user needs. Delivering innovation and maintaining pace with growing user needs are priority concerns.
Bottom Line: Welcome to the Third Era of IT
According to Gartner's latest report on 2019 CIO agenda, almost 49 percent of CIOs have changed their business model to support IT initiatives. "What we see here is a milestone in the transition to the third era of IT, the digital era," said Andy Rowsell-Jones, vice president and distinguished analyst at Gartner. "Initially, CIOs were making a leap from IT-as-a-craft to IT-as-an-industrial-concern. Today, 20 years after we launched the first CIO Agenda survey, digital initiatives, along with growth, are the top priorities for CIOs in 2019. Digital has become mainstream."
Gartner calls this moment the 'Tipping Point'. We are past the era of digital transformation. As contradictory as it sounds, this is the fact. Businesses are entering a whole new era of implementing and scaling. Traditional norms of application development and modernization are long gone. In every sector, businesses need innovation at an unmatchable speed and rigor!

Looking for web or mobile app development services? Get in touch for a free consultation! from our Experts.
Subscribe to Our Blog
We're committed to your privacy. SayOne uses the information you provide to us to contact you about our relevant content, products, and services. check out our privacy policy.