eCommerce Application
3 min read
The Impact of Mobile on Restaurant & Food Delivery Industry
---

Subscribe to Our Blog
We're committed to your privacy. SayOne uses the information you provide to us to contact you about our relevant content, products, and services. check out our privacy policy.
"One in four U.S adults have at least one restaurant application on their smartphone."
This recent report from RetailMeNot, a Digital savings platform, is a clear indication of the increasing use of mobile apps in restaurant and food delivery industry. These restaurant mobile apps have obviously become the 'talk of the town'. This is primarily because of the convenience and features associated with such apps. We are in no doubt that the restaurant business landscape is undergoing a major transformation with mobility in practice.
The Feature-rich Restaurant Mobile Apps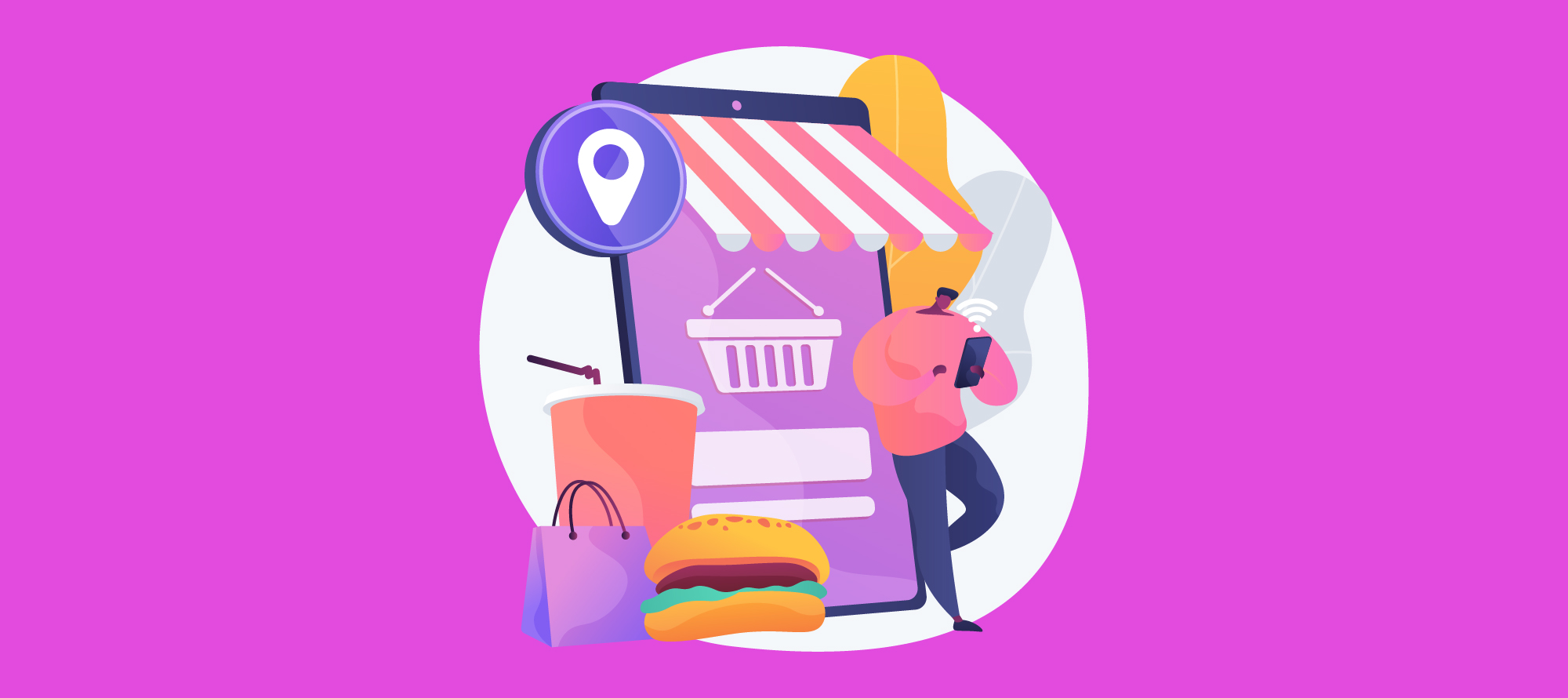 The way customers interact with restaurants has transformed significantly. Whether you prefer to go out and dine or stay at home to enjoy a quiet dinner, restaurants with mobile apps are the one-stop-solution in today's world.
On-demand Food Delivery
On-demand food delivery apps like UberEats are the popular ones among the lot. When you are craving for some restaurant food on a busy workday, on-demand food delivery apps become your fairy godmother. The customers can easily customize or modify their orders without going through the hustle of contacting the restaurant over and again. With the provision to track and monitor each activity on the order, the customers can closely watch the entire process.
Dining Reservation
Gone are the days when diners had to wait in long queues to get their food orders. Apps such as OpenTable and Nowait have made it simple to reserve a table at your favorite restaurant and devour in the delicacies. With mobile apps and dining reservations in place, the tech-savvy restaurants need not have to worry about losing their precious customers.
Download Now: Development process for the layperson and what does it take to build an application
Inventory Management
Inventory management is a tedious task in the restaurant world. The introduction of apps for inventory management in restaurants has been accepted worldwide for its effectiveness. These apps have top-notch features to manage ingredients stock, recipe changes, menu updations, purchases, food costs, and so on.
Customer Loyalty Programs
Discounts in the form of promo codes and referral programs are the hyped features of restaurant mobile apps and loved by the customers. These deals have made it easier for the customers to dine out within their budgets. For restaurants, customer loyalty programs pave the path to increased brand loyalty and recognition.
Reviews and Rating
If you serve good food, then you earn the good word. The restaurant apps such as Zomato enables users to post their reviews about restaurants and let the good word spread among the community. The users can also share their reviews on social media and other platforms. This increases brand recognition and value for service.

A mobile app is a great platform for restaurants to generate new customers and retain existing ones. It gives them the competitive advantage over others in terms of creating brand value and customer loyalty. An intuitive mobile experience makes the customer feel valued and leaves them contented.
So, what if you still don't have a mobile app for your restaurant? Then, let's get started with one before its too late! Finding the partner for your mobile app strategy can help you reap better benefits and streamline your food delivery chain. SayOne has the right blend of technology expertise and industry experience to get it right the first time. We work towards creating an immersive mobile experience using top-notch technologies on iOS and Android platforms.
To find out more about our mobile app plans for your restaurant, check out our recent accomplishments in the food industry here.
Looking for web or mobile app development services? Get in touch for a free consultation! from our Experts.
Subscribe to Our Blog
We're committed to your privacy. SayOne uses the information you provide to us to contact you about our relevant content, products, and services. check out our privacy policy.