Mobile Application
5 min read
How Multiexperience App Development Improves Your Business
---

Subscribe to Our Blog
We're committed to your privacy. SayOne uses the information you provide to us to contact you about our relevant content, products, and services. check out our privacy policy.
After a decade of mobility transformation, businesses and enterprises are on their quest to break new ground in related application development. For mobile app development organizations, offering an immersive experience through innovative use of technology for their users is always a priority to satisfy rising user expectations. Thus, all brands are looking to fortify the digital experience they can offer to their clients.

In this context, multi-experience development platforms are gaining momentum as new devices such as smartwatches, voice-driven accessories, and smartphones are making their way into the market now and then. Applications developers, in turn, are gearing up to create new apps that offer different experiences: AR, VR, MR, voice, chatbots, wearables, etc., to users.

It is vital to understand that multi-experience does not equate to Omni-channel. It is about developing fluent experiences for your customers across websites and apps using voice, text and touch through any chosen channel. Omni-channel is when you tap user touch-points across all the different channels.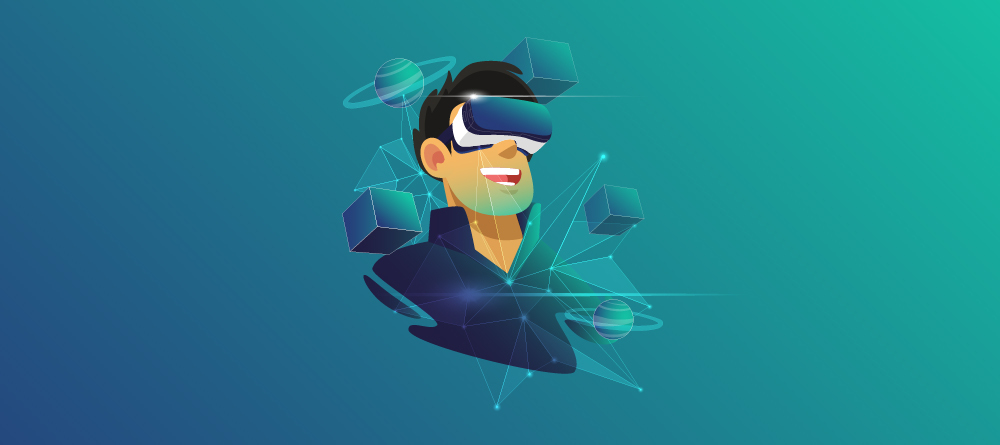 The emergence of multi-experience development platforms (MXDPs) has enabled developers easy scalability of their apps over a variety of devices and platforms alike. A typical 'multi- experience app' offers at least two different touch-point experiences to its users. Once developed using MXDPs, the apps provide different experiences according to the devices that the clients connect to, wearable, voice-based, and gesture- or text-based.

The current status of multi-experience is limited to AR, VR, some sensing technologies and a few human-machine multichannel interfaces. Future multi-experience apps will be designed to offer more inclusive and ambient experiences for the user. The multi-experience technology has gained massive popularity because of the immense digital transformation that it brings along for the organization.

The B2C segment is predicted to be the most affected when multi-experience apps make their way into the market. Users are going to experience technology that adjusts to people's preferences with multi-experience apps.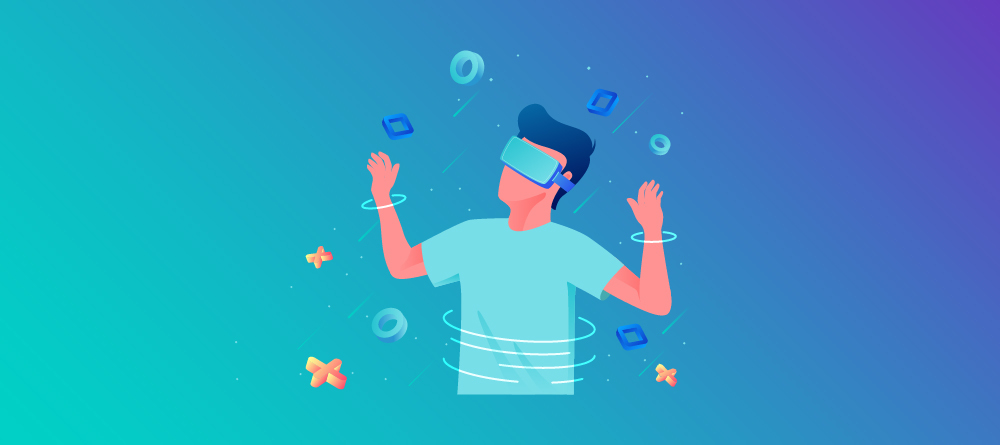 Multi-experience mobile apps frequently-use is cloud-hosted artificial intelligence. The other technologies used are native Android and iOS development and mobile back-end development services. All these are used for providing conversational interfaces and voice and image recognition functions that are characteristic of MXDP applications. These are used in such a way to provide consistent multi-experience while using the apps, constant experience when the device is changed, and complementary experience when multiple devices are used.

Let us now examine the advantages that MXDP apps can lend to your organizational processes.
Also read: When you should choose Django framework
Advantages of MXDP apps
These new-generation app development platforms serve to simplify your organization's app development goals. Simultaneously, it is also possible for the developers to exercise greater control over users' digital experiences when they use MXDPs.
Streamline Multi-experience development processes
Using MXDPs, development organizations can implement a range of internal operations and simultaneously streamline many adjoining processes. Unique digital experiences are delivered to users in the shortest time with the help of MXDPs.
Reduction in Time to Market
Native/Hybrid/Web apps can be marketed in much less time by using MXDPs. This is because a single code base can be reused for lending multiple experiences. Streamlined processes help to improve the overall app development experience for all the stakeholders.
Controlled deployment
The deployment process to the cloud service providers becomes more streamlined and consistent when MXDPs are used. Information can be directly sent to them, leading to smoothening of the deployment process and improving overall efficiency. MXDPs also provide a completely distributed environment on your behalf to the users.
Lessened potential security risks
With all the software data residing on a single platform, the security risks are greatly lessened. A wide-angle view of all your software residing in one place not only reduces the risks but also cuts security expenses to a great deal enabling better ROIs.
Design Transformation
Transformation of your apps to accommodate new touchpoints can help you take your design team to a whole new level of achievement.
MXDP Advantages for Your Business Typically, MXDPs helps you develop a single app that is functional across a range of devices providing different user experiences. This right away shortens the development time required and allows your brand to have more control over the digital experience that you offer to your brand's customers. It is predicted that multi-experience apps are the way to go for app developers if they have to lead the race in the market.

Multi-experience development enables quick digital transformation. It also
Aligns business goals to the organization's IT goals
Improves internal operational efficiencies with the use of the right set of tools
Enables rapid application development and reduces the time-to-market helping to reach business goals faster
Helps the organization to stay at the forefront and lead the innovation brigade
Users have new experiences when using the app
Stay ahead in the highly competitive app development market
Helps to market out-of-the-box product vision
Helps to quickly scale digital initiatives of the organization

Read more: Why we chose Flutter for Mobile App Development?
Checkpoints to keep in mind
By keeping the following checkpoints when opting for multi-experience development applications organizations can overcome barriers and find a spot at the forefront of innovation.
Appoint a highly skilled team for developing multi-experience apps. According to Gartner, the skill gap is identified as one of the major concerns for businesses that are earing up to adopt multi-experience development platforms. There are two ways to address this concern. Promoting in-house talents or identifying a technology partner who is also an early technology adopter is a viable solution. Such a partner would have already identified the latest trends in technology and solidified their resources for competent multi-experience app development.
Every interaction with the user should be tailored according to their needs and the experience should be effective, intuitive and engaging.
Not all platforms support multi-experience apps. The emergence of low-code platforms seems to provide the best fit for now.
Final Thoughts
It is of no doubt that multi-experience app development redefines the digital user journey. Although mobile apps are still leading the race, the time is not far off when multi-experience will be considered the app development standard. For organizations, it is important to reevaluate the value proposition of their market offerings and explore development options that go beyond regular mobile and web apps. In this context, multi-experience apps may be required to align with the market and to meet industry demands very near in the future.

Why Choose SayOne Technologies
At SayOne Technologies, a mobile app development company in the USA, we provide innovative app development services offering best-in-class technology solutions from the ground up. Ranging from simple to complex solutions, our development teams are adept at designing mobile solutions with the latest technologies that form the best fit for your business requirements.

Do you want to outsource your mobile app development services? Are you looking to give shape to your innovative mobile app idea? Get in touch with us today for a FREE consultation and insights into MXDP development.
SayOne offers comprehensive custom software development solutions, get in touch for a FREE consultation.
Subscribe to Our Blog
We're committed to your privacy. SayOne uses the information you provide to us to contact you about our relevant content, products, and services. check out our privacy policy.