eCommerce Application
7 min read
OTT Platform Development – Owning A Video Streaming Platform
---

Subscribe to Our Blog
We're committed to your privacy. SayOne uses the information you provide to us to contact you about our relevant content, products, and services. check out our privacy policy.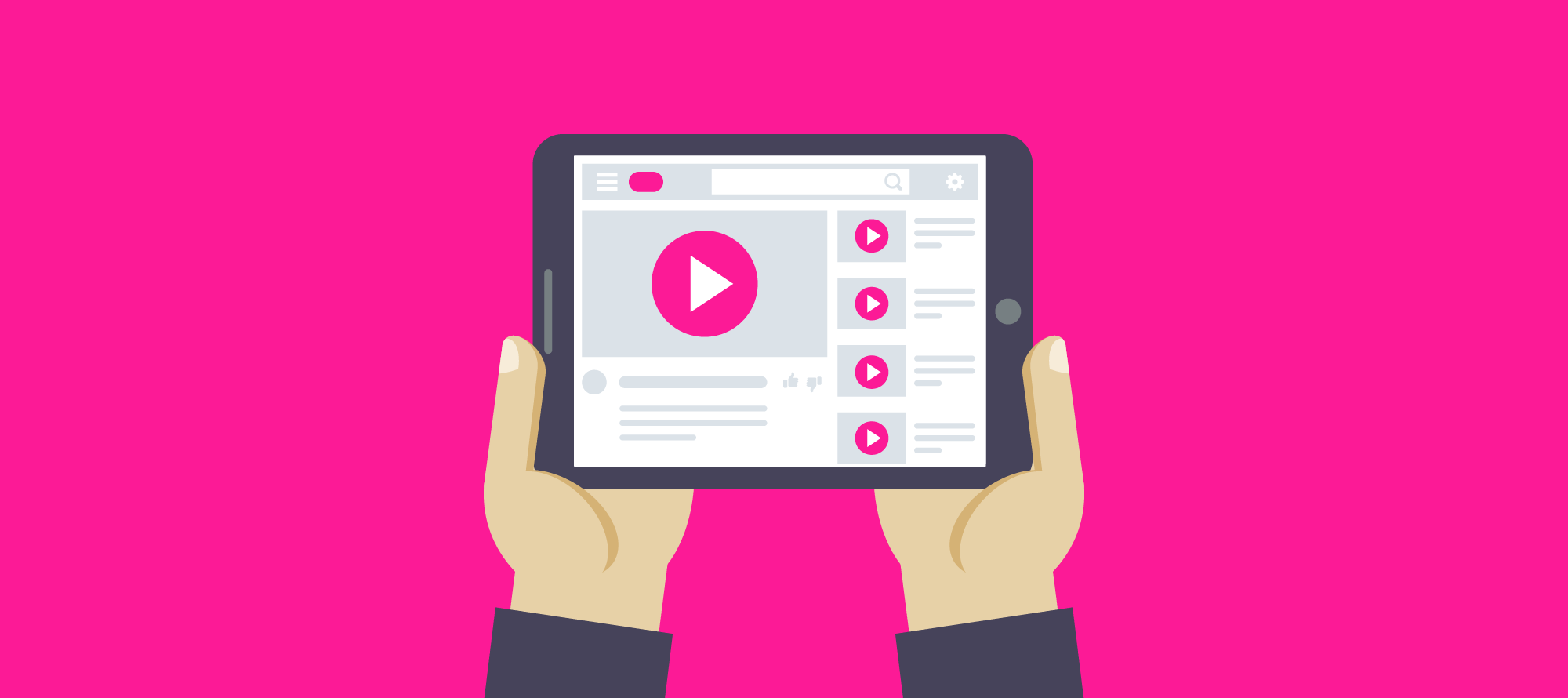 OTT Platform Development
Videos on demand are much in demand today. With the pandemic that loomed large in the whole of the year 2020 and the movie theaters remained shut, people restrained to their homes were looking for new entertainment options. OTT platforms came to everyone's rescue by streaming videos and movies non-stop. They have come here to stay. Going by today's trends, owning an OTT platform may not be such a bad idea after all.
OTT platforms
The OTT platform is an app that provides videos on demand on a choice of different devices to a client. Privately owned OTT platforms today provide a variety of entertainment shows in different languages consisting of movies, music shows, and web series for a subscription cost.
There are benefits of owning an OTT platform. It is a clear money generating venture when the platform helps businesses that consider OTT platform video viewers as their target market. That the audience comprises young and wealthy individuals makes owning an OTT platform a successful enterprise.
Read our blog: Mobile Applications For Transport Industry
The times during the pandemic also saw many of the blockbuster movies being released on these platforms. Now it is becoming common and it looks like the OTT audience is here to stay on.
It is predicted that there would be over 209.5 million users of OTT by 2021. This is enough reason to build an OTT app. How does one go about it? There are some basic points to keep in mind before building an OTT platform.
What Do Subscribers Want
Subscribers should be able to watch whatever they want on-demand with no restrictions of timings or the amount of video they want to stream to their device.
The quality of the video streamed by an OTT should follow some basic standards for the client to remain a subscriber. As an example, a 4K pixel quality (3,840x 2,160 pixels) is what a subscriber expects when watching sports, TV or film show. Netflix and Amazon Prime stream 4k quality videos.
The OTT app should be responsive in that the subscriber can choose to watch shows/videos any time on any chosen device. From cell phones to Apple TVs to tablets, the choice of gadgets is wide. The app should be able to accommodate any one of the popular devices used by the subscribers these days.
With the scope of OTT platforms becoming more than obvious, given below are a few fundamental steps to adhere to in order to become successful.
#1: Get hold of the right strategy
It is all about finding a suitable niche. Think about what a streaming app would contain for every minute of the shows. The very first step that may have to be done is to procure a license to make the enterprise a legal one.
#2: Build Quality Content
The second important step is to build video content of quality based on the target audience. The content should be formulated so that the audience would get hooked to it. Reaching out through social media such as YouTube, Facebook, and Instagram would be the right way to advertise, not to forget the print and television.
Read our blog: How Predictive Analysis is creating risk free businesses
#3: Build clear ideas to monetize the app
This is to be followed by a clear idea as to how to derive the revenues by monetizing the business. Foolproof subscriber plans should be in place and the costing is particularly important. Charging a high subscription, in the beginning, may drive out all the to-be subscribers.
#4: Hire an expert development agency
Development of the OTT platform is best done by an end-to-end professional video streaming app development company. The app should appear professional and operate smoothly. This simplifies the whole process of setting up the platform while the business owner can concentrate on the core business and set up a flawless revenue model.
OTT Features in High Demand
To build an OTT app, the business owner should be well aware of the features of the app that are in high demand. The OTT platform is destined to take off if it has what the subscribers expect.
Fielding multilingual content in the OTT platform ensures a wider audience. Netflix is a standing example of this.

An extensive search function is the heart of an OTT. Drop-down menus and straightforward and dynamic typing facility, clubbing facility of movies/shows/sports into different genres, etc., are important to retain the clientele.

Users should expect to have the freedom to download specific videos that they like.

The OTT platform should be versatile and allow the users to enter their profiles, handle login and passwords flawlessly as also the subscription details and favorite shows/videos. This helps manage the user subscription base.

Clients like to form a watch-list of the shows that they would want to watch one after the other or later or form their collections that they can enjoy any time they want. This option is highly favored and should be available.

Users wish to choose the quality of the streaming video from a range according to the pricing.

Buffering and poor network connectivity is not favored by any OTT user.

Watch offline is yet another feature that is in great demand especially for those in rural areas/hill stations where the Internet connectivity is poor/slow.

Push notifications in the form of pop-ups providing the subscribers with information on the latest arrivals according to their favorite shows, subscription statuses, etc., is a necessary part of the OTT app.

Provision for sharing specific and most-liked shows/videos through social media like Twitter, Facebook, or Instagram should be available.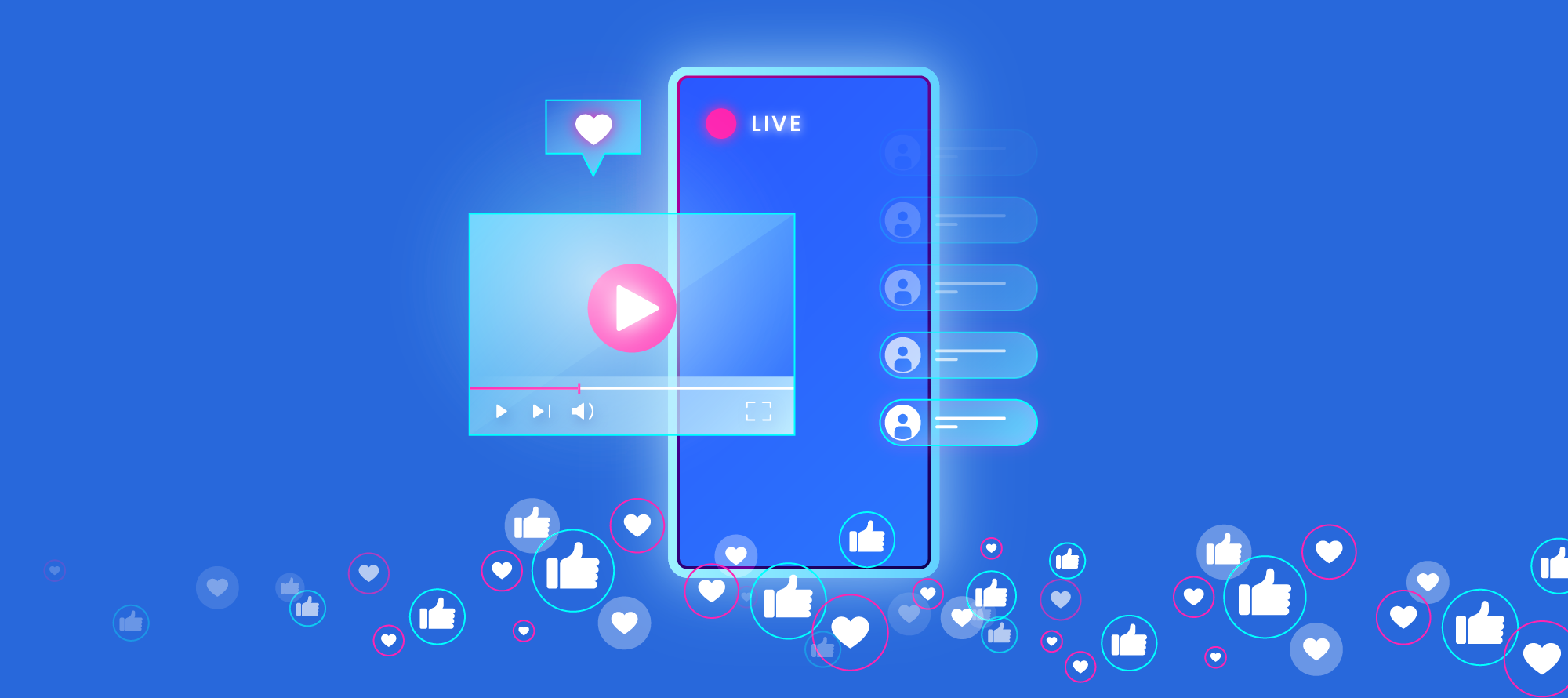 Strategies for Monetizing the OTT app
Leading OTT platforms such as Netflix and Amazon Prime have laid out successful monetization programs. Given below is a brief description of the strategies that are being followed that can help a business owner create a stable revenue channel though the OTT app.
Choosing the correct monetization model for an OTT is important and is also a difficult task to do. The three prevalent models are SVOD, TVOD, and AVOD.

Do you have a mobile app idea? contact our business analysts today!
Subscription Video-on-Demand Scheme - SVOD
In this scheme, members can access their choice of videos for a regular subscription fee. The fee is chargeable monthly or annually depending on the service opted for. Daily and weekly options are also available but are cumbersome to keep track of. Netflix and Hulu are examples of this type of service. This option which uses the 'membership economy' principle generates the highest amount of revenues.
Transactional Video on Demand – TVOD
Here one can purchase content on a pay-per-view basis. The user is charged only for the video that is accessed. However, the charges work out to be slightly higher. iTunes and Google Play are examples of this type of service.
Ad-based Video on Demand – AVOD
The videos fielded by such platforms are free for its users. The expenditure is borne by the advertisers who pay up for displaying their content to the users. However, the revenue generated in this case is lower than the first two options.
OTT Development
There are three primary ways in which one can create an OTT app. The owner can choose to hand over the development job to expert developer teams/agencies and just wait for the end product to start streaming and earning revenues. For skilful programmers/developers, building an OTT is just another DIY project. Alternately, one can lease an OTT platform to run the business.
Do you have a mobile app idea? contact our business analysts today!
1.Hiring a Development team/agency
This is a 100% hands-off project where the owner entrusts the development of the OTT to a team of experienced professionals while concentrating on the launch, running and costing of the model. This is advantageous in that it can be built to exact specifications of the business owner. This project would take a minimum of 6 months to complete and it would cost anywhere between $150000 and $200000, depending on the OS platform and the frontend and backend requirements. Moreover, the owner would have to pay a monthly maintenance charge to the agency to keep the versions updated.
This option is suitable for anyone with a lead time of 6 months and a decent budget to spend.
2.DIY Project
This is suited to anyone who knows the ins and outs of programming/developing the app and wants to cut costs drastically. This is the cheapest option of all but takes the longest time to build. The business owner has to deal with other aspects too, like marketing, performance and customer service. The start-up time is likely to be slow and the owner is completely responsible for the success or failure of the app.
Read our blog: Ethical AI - The Conscience of Artificial Intelligence
3.Lease an OTT Platform from a Service Provider
This is an option that many do not know exists. You can hire an OTT platform from a service provider for a fixed monthly charge. Uscreen is an example of a service provider in this category. The other added services that the platform providers give are hosting facilities, maintenance and technical support, and CDNs, among others. Here the business owner needs to only worry about the branding and content to make the app unique, the pricing model, and interaction with the subscribers. Dacast is yet another end-to-end VoD solution.
With all this information, it is all about 'how to build a high-quality OTT app using the emerging technologies in 2021' because the question 'why should anyone build an OTT app' has been more than answered.
Subscribe to Our Blog
We're committed to your privacy. SayOne uses the information you provide to us to contact you about our relevant content, products, and services. check out our privacy policy.