Technology Solutions for Enterprises
4 min read
Off-the-shelf v/s Custom-software - Which to choose
---

Subscribe to Our Blog
We're committed to your privacy. SayOne uses the information you provide to us to contact you about our relevant content, products, and services. check out our privacy policy.
Software solutions are like tuxedos; you can either pick one from the store or get yourself a custom-stitched one as per your preference. Whether to buy off-the-shelf software or to get custom software developed has and will always be the first question that enterprises ask when looking for software solutions.
Off-the-shelf software is ready to use and only needs a simple download and installation to your server or computer. Custom-software is developed as per your preference and specific requirements and has to go through a full-fledged development cycle, with coding, designing, testing, and deployment.
Off-the-shelf v/s Custom-software - Which to choose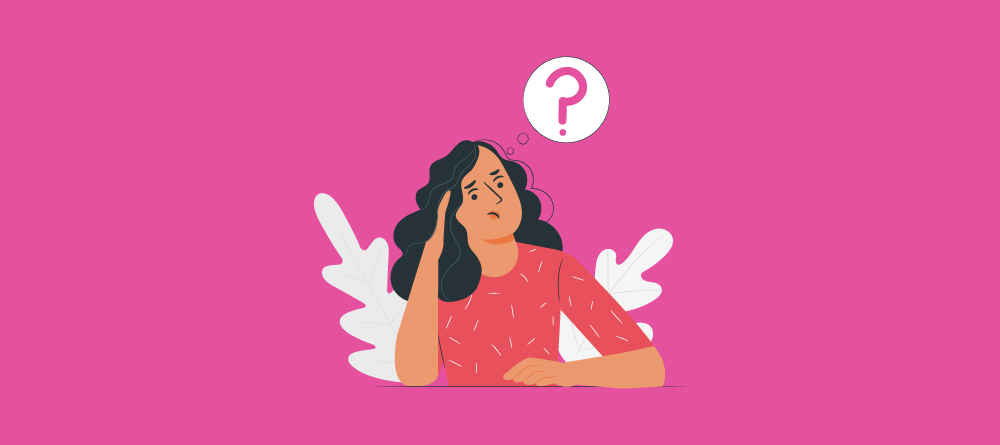 Off-the-shelf software is generic and is designed, developed, and mass-produced to suit a wide range of industries and business processes. These ready to use software works well for startups and small businesses for all the advantages it has to offer such as low-cost, quick deployment, simple licensing etc.
Read our blog :7 reasons why Python is the ultimate choice of startups in 2020
It's clear that this kind of software is easy to deploy and use, but it may not serve the unique purpose that your business process requires. Custom Software rises to this occasion, and the scale of this software can range from enterprise-level to small-scale software with tailored functionalities. Custom-software is preferred when scalability and dynamic demand is the key. The intent of these two software types are very different, and thus there are pros and cons on each side, the following are the contrasts for you to make an informed choice between the two:
| | |
| --- | --- |
| Off-the-shelf | Custom Software |
| Cheaper | Tailor-made |
| Easy to install | Scaleable |
| Accessible | Easy to customize |
| Abundant References | Ownership |
Cost of the software:
Off-the-shelf products are cheaper than custom software. The cost of developing and licensing an off-the-shelf is even and affordable due to mass production. While this cost of custom software development is paid by the single stakeholder and is often marginal to exponentially higher than off-the-shelf products depending on the scale, complexity, and the lifetime maintenance cost of the software. If the price is your concern, off-the-shelf software will be a more promising option for your business needs.
Performance of the software:
Off-the-shelf software will provide a set of generic functionalities and seldom more w.r.t whatever purpose it is serving for the large customer base of varied industries and processes. But it will fall short of what custom software is capable of, as it is designed and developed with your business process and preferences in mind. If the performance of the software is your concern, custom software is the better choice among the two.
Time & Effort:
Enterprise software development is a hard job, and it requires a meticulous level of planning, design, development, and testing. A whole team of dedicated developers, designers, and testers working to deliver software with every line of code intended to your business needs. The development of custom software demands time, effort, and the right development company.
Read our blog : How much does it cost to develop and maintain a Flutter app?
Off-the-shelf software is not as simple as the literal meaning of the term. Before procurement, this too requires an immense amount of research, understanding requirements, product comparisons, references, etc. You still have to figure out how the product can blend into your existing infrastructure, or how user-friendly it is; off-the-shelf software also needs a lot of groundwork before you choose one.
Scalability:
Scalability is one of the most significant aspects of any business process or technology. The software product must be scaleable to take care of the current requirements and traffic of your business, also have a buffer for expansion. You may need to add new features and functionalities to the software as your business grows, and scalability becomes a very decisive factor for your software and business as a whole. Custom software offers scalability that off-the-shelf does not provide.
Wrapping Up:
Also read : SayOne ranked among the top custom software development companies of 2020.
Off-the-shelf Software
Moderately priced

Easy to install

Have references for you to know the software will fare even before you make the purchase

No scope of modification or customization and scalability

Integration with your existing infrastructure may be a challenge
Custom Software
The tailor-made software will fit your business process and needs.

Smooth integration into your existing infrastructure

Endless customization and scalability

Ownership

Higher cost

Exclusivity and Competitive advantage
Off-the-shelf or custom software is not about picking sides, but analyzing and understanding what among the two will work best for your business process and needs. Make an informed choice that will enhance the operational capability and efficiency of your business.
Looking for web or mobile app development services? Get in touch for a free consultation! from our Experts.
Subscribe to Our Blog
We're committed to your privacy. SayOne uses the information you provide to us to contact you about our relevant content, products, and services. check out our privacy policy.